Perfect Chemistry
by Simone Elkeles
Paperback, 360 pages
Published January 1st 2008 by Walker Books for Young Readers
goodreads
,
amazon
(Hardcover, Paperback, Kindle, Audiobook)
(
Synopsis from goodreads)
When Brittany Ellis walks into chemistry class on the first day of senior year, she has no clue that her carefully created "perfect" life is about to unravel before her eyes. She's forced to be lab partners with Alex Fuentes, a gang member from the other side of town, and he is about to threaten everything she's worked so hard for—her flawless reputation, her relationship with her boyfriend, and the secret that her home life is anything but perfect. Alex is a bad boy and he knows it. So when he makes a bet with his friends to lure Brittany into his life, he thinks nothing of it. But soon Alex realizes Brittany is a real person with real problems, and suddenly the bet he made in arrogance turns into something much more.
In a passionate story about looking beneath the surface, Simone Elkeles breaks through the stereotypes and barriers that threaten to keep Brittany and Alex apart.
I just finished this book with tears in my eyes! Whenever a book makes my eyes water or even cry shamelessly it's a good book, period. A book needs to trigger emotions, needs to make me laugh or cry – I need this. Perfect Chemistry delivered!
Not Just a Love Story
Perfect Chemistryis not just a Love Story, although Love plays an important role. It's a Story about two Teenagers that want to take their live in their own hands and don't want a life others predicted for them. It's about falling in love with the wrong boy and the wrong girl, yet love conquers it all- or not?
Brittany is the perfect, flawless, rich girl that dates Colin who is Captain of the football Team, she cheers, she's rich and beautiful. You've heard that before? Yes but wait until you meet her, there is more to her!
Then there is Alex, member of a Gang, dark, dangerous, totally frightening and of course extremely beautiful. (Look at the cover!!) He's the stereotype of a bad-ass Latino gang member!
and more than cliché…
Although both can't be more cliché, it totally worked because they are both more than what they show to the outside, if you glimpse deeper into their soul,into what they want and wish for their lifes you can't help it but love them both. When they are forced to be labpartner in Chemistry (well, not Biology for once…) they are also forced to look behind the facade both but off.
They can't deny that they are attracted to each other, but it's just and plain wrong – for both of them! Alex gang friends tease him so much that they end up in a bet, Does Alex manage to get this rich white chick in his bed?
The story is told form alternating POV's so we get inside Britt's and Alex heads and it's absolutely great to get inside in both of their feelings. Writing a story like this is totally hard to pull of, often I don't like alternating Chapters- but here (again..) it works!! Both voices are strong and real!
A Story that goes under your skin!
I promise you this story goes under your skin. The love story is incredibly beautiful and when you get to know Alex and Britt better all you want for them is to be happy and to live a life both of them want. Britt is so much deeper and has so much more going on that you'd assume, this is what makes her as a character incredibly real, vulnerable and lovable.
Although Alex puts of the bad gang boy, he's so much more! He cares deeply for his family and friends and would do anything to protect them, even sacrifies his own live in being member of this gang just so that his family can be save.
Final Verdict
I loved loved this book:It showed the cruelty and brutality of the Latino gang life in an incredibly honest way, yet the author manages to portray Alex as an believable Hero. It shows that being rich and beautiful not equals happiness and that Brittany is life is pretty much screwed and I admired her for trying to be so strong. But then loves makes this story changing from desperation to hope – strong hope for a better life!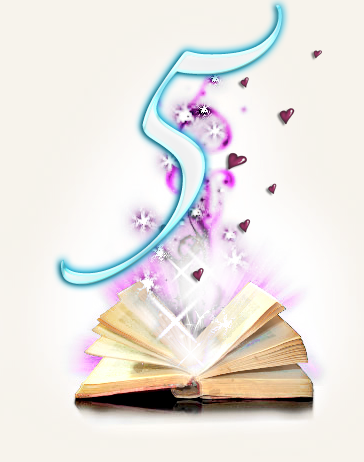 Perfect Chemistry is a story about love, cruelty life and the hope of two young people to change for the better. It's a beautiful story told in a captivating way with two strong and real voices. It's a book to goes deep into your heart and soul and once started you won't put it down!
Perfect Chemistry (unabridged)
Narrated by Roxanne Hernandez , Blas Kisic
Length: 9 hrs and 45 mins
What I liked is, that Brittney and Alex both had their own voices, so each chapter is read by
either Roxanne Hernandez or Blas Kisic which give the book a real touch and you actually felt like both were telling their story to you. What I didn't like was the voice Mr. Kisic gave when Britt was talking, it sounded like mocking. But still, it was a good audiobook narration after all which is why I gave it 4 stars.
Happy Weekend!
The following two tabs change content below.
Related Posts