UYP:
It is safe to say I've had a love affair of books and reading ever since I learned how. Due to school, and children, and other committments, I seem to read in spurts. I had been in a down spurt for awhile – mainly due to reading copious amounts of fanfiction; especially due to the ease of reading some really quality stuff right on my computer.
Then I was invited by Fragile to help out with a book discussion for Beautiful Creatures. Ahhh…a real live book! When I ordered it online, I also got a few other books (ie free shipping and a really nice Xmas gift card from my Brother in Law) and one of them was Fallen by Lauren Kate.
After I finished BC, I started this one right away – like I said over on the
Lemon Sisters
– I was completely mesmerized by the beautiful cover.
Danny: You know what? Exactly this post made me read it, I remember I bought it right away after I read your post and finished this damn bock within one day! Yes, one DAY! You can read that back in the comments *giggles* I was enchanted!
And OooOoo you mentioned the wonderful cover! I'm such a sucker for beautiful covers, sometimes I even don't start reading a book when the cover just sucks!
UYP:
And then I started reading….
I was sucked in by three pages.
Let me start this review out by saying I'm a terrible reviewer. I rarely say enough about I'm supposed to say (because basically, you should read this book, and if you don't that's ok – but you won't get the synopsis from me!) and instead talk about how it made me feel.
Danny: So you want me to write a synopsis? There you go:
Luce has to attend to a new school, for "troubled kids", something dark happened in her past that nobody could explain… Moreover, this school is somehow weird, there are some secrets going on here. At the first day of this school she meets Daniel and feels directly a draw to him, and you know what said Daniel did the first time he sees Luce: He flips her off. Yes! hu, what's up with that guy! But Luce can't stay away, she has a feeling deep down in her that she knows him, that they met before, although Daniel keeps Luce constantly at a distance. And then there is Cam: nice, charming, handsome and definitely interested in Luce. (UYP: I admit it – I kinda have the hots for Cam too…..) But Luce only has eyes for Daniel…

So what is with Daniel? Why has Luce this constant feeling of recognition although she knows for sure she never met him before? What has happened in her past that she's sent to this mysterious school? What's going on in this school? Oh and what the heck is up with Daniel, what are his secrets and why does it seem he dislikes Luce so much?

Well the only way to get an answer is to read this book!
UYP:Thanks Danny for your synopsis! Here are my feelings while I was reading this book
1. I'm pissed as hell I didn't write it (Yes it would have been super cool if you did..)
2. Why wasn't there YA when I was growing up? (Honestly, I'm asking myself the same. But we are making up for this lack now! Makes me feel younger… which is a good thing, I think)
3. Who says a kiss can't knock your socks off? Fanfiction, what? (The kiss in THIS book, is incredible hot, like really hot hot!)
4. I understand why I love the bad boys now (You do?)
5. Edward who? Team Daniel!(what about taking both of them!?)
UYP:

It's strange to read reviews that other people have written about this book as they are VERY hot and cold. I think it's about a 50/50 mix. Most complaints center on how the author didn't explain every single detail or plot point (uh – it's called use your imagination folks!) and how it was predictable (honestly I don't see how it was?).
Danny: I had the same when I reviewed The Dark Divine, one half loved the book beyond everything and the other half didn't like it, I was somehow in between. About Fallen: there was only one thing predicable and that is that the two belong together, but this is predicable in ALL books. Look at Twilight and New Moon: You knew that Edward comes back and they will be together, that doesn't make a book bad or less enjoyable. For the rest of the plot: Well, most of the stuff I really didn't see coming – at all! I was stunned in between and super surprised!
UYP:
I think it is interesting how most of these YA books seem to continually have a sequal or be part of a series…. that in of itself is a bit frustrating for me. But it's not a negative…just a question of why. I mean, I get the financial why. But it would be nice to just read a story and learn all about everything right there and there.
Danny: Oh I love sequel, it makes me stay longer with those wonderful characters. See, we get more DANIEL!! wooohhho
UYP:
Yes! More Daniel! Wait a minute… Danny….Daniel….hmmmm, interesting! But besides that, I enjoyed what Lauren Kate gave us…there are still lots of questions, but the love story was beautiful, I loved all the characters (I really loved the 'bad guys') and the setting of the story. It was quirky and fun and at times a bit terrifying.
Danny: Fallen definitely has some dark parts, but I like that. It's not all sunshine and flowers and I'm dying to know how the story goes on… specially after this ending!!!!
UYP:
And can I reinterate that I'm pissed I didn't write it? Because I am……..
Our verdict: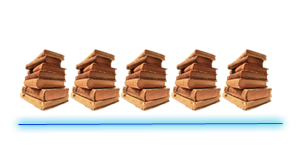 Danny: and here we have a teaser Book Trailer, I love trailers:
Links:
The following two tabs change content below.
Related Posts