Think of a Number
Author: John Verdon
Published: July 6, 2010
Links: Goodreads, The Book Cellar, Anderson's Bookshop (my local indies),
Amazon (available as Kindle edition)
free ARC obtained from Netgalley
Description:

Arriving in the mail over a period of weeks are taunting letters that end with a simple declaration, "Think of any number…picture it…now see how well I know your secrets." Amazingly, those who comply find that the letter writer has predicted their random choice exactly. For Dave Gurney, just retired as the NYPD's top homicide investigator and forging a new life with his wife, Madeleine, in upstate New York, the letters are oddities that begin as a diverting puzzle but quickly ignite a massive serial murder investigation.

What police are confronted with is a completely baffling killer, one who is fond of rhymes filled with threats and warnings, whose attention to detail is unprecedented, and who has an uncanny knack for disappearing into thin air. Even more disturbing, the scale of his ambition seems to widen as events unfold.

Brought in as an investigative consultant, Dave Gurney soon accomplishes deductive breakthroughs that leave local police in awe. Yet, even as he matches wits with his seemingly clairvoyant opponent, Gurney's tragedy-marred past rises up to haunt him, his marriage approaches a dangerous precipice, and finally, a dark, cold fear builds that he's met an adversary who can't be stopped.

In the end, fighting to keep his bearings amid a whirlwind of menace and destruction, Gurney sees the truth of what he's become – what we all become when guilty memories fester – and how his wife Madeleine's clear-eyed advice may be the only answer that makes sense.
While not my typical genre, I really enjoyed this foray into the crime thriller/murder mystery. Dave Gurney is a smart, if somewhat cripplingly left brained, ex-cop who is floundering in the sea of his recent retirement. He lives with his amazingly patient and insightful wife, Madeline, but their relationship is stymied on several levels, most of all by his inability to think on an emotional level.
The mystery starts off with an old college acquaintance of Gurney's contacting him about some disturbing letters and rolls on from there with a series of seemingly impossible murders. The killer is definitely playing with the police, leaving clues that make no sense whatsoever. As Gurney allows himself to become more and more involved in the solving of this crime, he drifts further and further away from the things most people find central to their lives, home and family, preferring, almost needing, to live in a solely cerebral fashion.
The author had me guessing all the way up until the reveal as to who the murder was and the tension level was incredibly high by the time the drama climaxed. John Verdon's writing style is clean and simple, allowing the story to tell itself and the reader to immerse themselves in it.
I think any fan of this genre will be absolutely thrilled to taking this rollicking ride through the darker side of the human psyche. I myself enjoyed it immensely, but I was slightly disappointed that a few of the threads were left untied at the end. I'm hoping that Mr. Verdon has plans to pick up Dave Gurney's story again, for I'd love to see where it leads.
Bottom Line
This debut novel is a great treat. I definitely hope to read more by this master of thrills and mystery.
I give it 4 out of 5 books.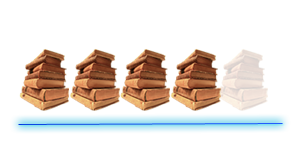 You may have noted something new in the information at the top: links to my two local independent bookshops, The Book Cellar and Anderson's Bookshop. It was brought up on Twitter the other day that book bloggers should support their local indies and I agree completely. I rely on my indies to host the author readings and signings that I use to get to know my fellow area book bloggers and to grab books for our giveaways. Please consider patronizing your local independent bookstore!
Now go and get lost…in a book!
The following two tabs change content below.
Related Posts