Well, you know that there are some books that are special to you and some series you love more than others. For me, The Unremembered  Series is one of these, and on top of that I am a HUGE fan of Jessica Brody!
I remember being on the Tour for the first book Unremembered and Jessica wrote one of the best and most creative Blog Posts for her Tour Stop here at the Bookworms.
And then last year, she wrote the most amazing Love Letter to Zen for the Unforgotten Tour  that completely made me tear up!
This year, I am excited to join the tour for this highly anticipated final book in this trilogy and again, Jessica comes today and has something special! Not only did we have an amazing chat about the series, but she also shares her favourite scene and… has again a Love Letter for us!
Chat with Jessica Brody
Hey Jessica – I'm so excited to have you here today so that we can chat a little!
Thanks for having me! I'm excited to be back!
I love your all YA Contemporary books, but you created something special with the UNREMEMBERED Trilogy – a story where you step into a different genre. Was it fun to create this whole different setting, where you are completely free to bend rules to your will?
Absolutely! It was really fun, but also really challenging. When you write contemporary the rules are already defined. Then you just have to create a story within them. But when you write sci-fi, you get to create your own everything! Worlds, technology, weapons, language, food. I did the most world building in book 3, UNCHANGED, because it takes place 100 years in the future. And I did a ton of research about what futurists are expecting in the next century. Then I combined my research with my imagination to create the world of UNCHANGED. But oftentimes the biggest challenge was limiting what I included in the book. When you create your own world there are no limits. You can create forever. But to avoid a 1000 page book, I had to pick and choose what I included in the final draft and which parts of the world were key to telling the story I wanted to tell.
In the UNREMEMBERED Trilogy you play a lot with genetics and technology. Are you a tech-geek or do you feel like we already rely and use way too much of it? (I'm sure I'm not the only one who is close to a panic attack when I can't find my iPhone.)
LOL. I'm the same way. I'm practically glued to my iPhone. I feel like I spend half my day thinking about where my phone is! That's time well spent!
I'm a total tech geek. I always have to have all the latest gadgets and apps. In fact, my author friends call me "The Guru" because I have an app for everything.
And yet, at the same time, I've recently become hyper aware of how dependent I am on technology and how addicted to it I've become. And I don't like being addicted to anything! So lately I've tried to cut back. For instance, I used to sleep with my phone by my bed and I would check email and social media first thing every morning. Now I keep my phone in another room and don't allow myself to check anything until I've completed my daily word count. This was hard at first but I think the discipline has really helped my focus and my writing.
Which development from DioTech Corp would you like to see in our own future and what do you think should stay fiction?
I actually have a whole stop on the blog tour devoted to this very question. I'll be sharing my top 5 Diotech inventions that I wish were real today on the final stop on the tour. But for now, I'll just pick one.
As freaky as it is, I would love for the Synthetic Meat to be real. I know it sounds weird but I've been a vegetarian for several years, mostly because I don't like the idea of eating something that was once alive. But every once in a while I see someone eating a burger and I'm like, Mmmm, that looks good! So I think it would be great to have the taste of meat without the guilt.
…and speaking of DioTech Corp I can't help but swoon over this teaser Tweet you shared last week: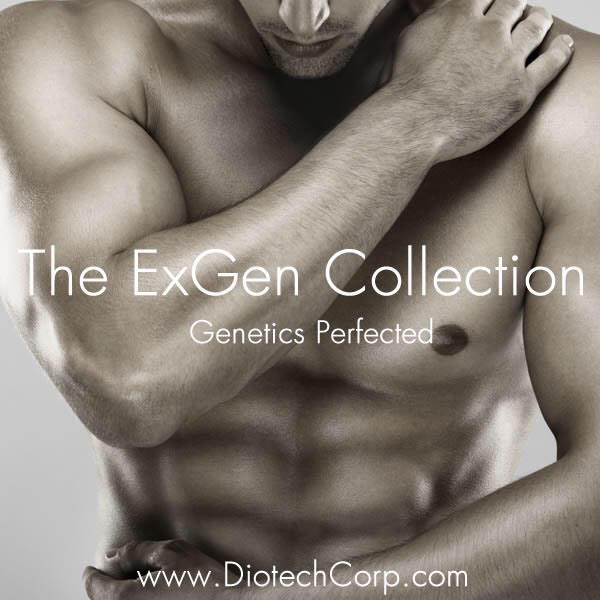 Jessica, who is this and how can we meet him??
Haha! This is supposed to be Kaelen but in reality it's just a stock photo I found online. Pretty dreamy though, huh? Maybe this ExGen Collection isn't so bad after all…
If you could use only 5 words to pitch each UNREMEMBERED Trilogy books, which would you chose?
I'm actually going to use quotes from each book.
UNREMEMBERED: "Trust your heart."
UNFORGOTTEN: "I'm like you. Only better."
UNCHANGED: "You were always free."
Besides all this, there is a lot of heartbreaking romance involved. Can you tease us a little with what will happen in this final installment of the UNREMEMBERED Trilogy? Maybe you can share a romancy quote with us?
Ooh! Romancy quote! I would love that! I think I'm going to stick to just the quote…actually, it's more of a snippet. I fear I might say too much and spoil all the juicy things. J
This is from one of my favorite scenes in the book!
##
"Diotech is trying to help people," I tell him boldly.

"Diotech is trying to control people."

No! A voice screams in my head. Don't listen to him. He's trying to lure you back in. He's trying to deceive you again.

"That's a lie," I assert, keeping my voice stern.

"Like all the other lies I told you?" He smirks, the sarcasm still thick in his tone.

"Yes."

He takes a step toward me. I instinctively take a step back. "So when I told you I loved you?"

I can feel my legs starting to wobble. "Lie."

He takes another step. I retreat again. The tent wall is at my back now. I can't move any further.

"And when I told you I'd always protect you?"

He's too close. His scent has reached me. It's masked by a layer of sweat and dirt, but my nose can still identify it. My mind can still pair it to memories.

Memories that should keep me from him.

Not draw me in.

"Lie," I say again.

Another step and he's upon me. His nose is inches from mine. The air that leaves his mouth is the same air I breathe in. "And when I told you I'd never stop looking for you?"

My throat is dry. I try to wet it but there's nothing to swallow.

Somehow, I am no longer cold. And I hate him for that.

I will my body to shiver again.

"Lie," I finally manage to squeeze out. But even I can hear the waver in my own voice.

He smiles. It's not playful. It's not spiteful. It's something else.

"Yet here we both are," he says.
##
Anything else you'd like to add like maybe a warning to be prepared about what we can expect in UNCHANGED?
To answer this question (quite cryptically, I might add), I'll leave you with one of my favorite pieces of writing advice:
Great endings give the reader what they want, but not in the way they expect.
This is exactly what I tried to do. So be prepared for the unexpected!
Thank you so much for chatting with me today!
And now… Jessica has a Bonus of us: 
Love Letter to Kaelen
Thank you for having me on the blog! And as a little extra bonus, I thought I'd also include a Love Letter to Kaelen, to match up with the Love Letter to Zen that I wrote for your blog tour stop last year!
So here it is…
Dear Kaelen,

I know you're not anyone's favorite. I know everyone always picks Zen. Swears their undying devotion to Zen. Chooses Zen. He's the underdog of this story and everyone loves an underdog. Despite how strong and powerful you may be, no one ever chooses you, do they?

But I'm different. I choose you. And it's not because of your amazing pecs or even your flawless face…although that doesn't hurt.

First, I have to clarify that I love Zen. I adore Zen. I hope to grow up someday and have Zen's inner strength and devotion. But you are the one that inspired me the most during this creation of this story.

I certainly didn't expect it. I didn't anticipate someone like you—who was supposed to behave much like a robot—to become so real and lifelike for me. And let's face it, you do, kind of act like a robot. Especially at the beginning. I suppose it was part of your charm.

But then something happened, didn't it? You started to doubt. You started to change. And that's what made you infinitely more interesting than anyone else. You had further to go. You had more obstacles to overcome. You had to travel the greatest distance to become human. And it was in that process—navigating you through that journey—that I fell in love with you. With your complexity. With your struggle. With the very contradiction of you.

Can I tell you a secret?

You, Kaelen, were the first of my characters that I'd ever dreamt about. I'm serious. A real, bonefide dream. That's how much you crept into my thoughts, how much you infiltrated my subconscious.

Interesting people tend to do that.

The final book in the trilogy is out. So now your journey has come to an end. So I suppose this love letter is also a goodbye letter. You occupied space in my mind for so long as I wrote these books. I expended so much brain power just trying to figure you out, it feels strange to think that you'll just be gone.

But don't worry. I could never forget you. You'll eventually journey to that distant place where all of my characters go—far enough away to make room for new characters and new loves, but close enough to call upon when something reminds me of you. And something will inevitably. Remind me of you, that is.

Interesting people tend to do that, too.

Before I go, I just want to thank you. For keeping me on my toes. For making me doubt and question everything I thought was true.

For fighting so valiantly for Seraphina's heart.

I never thought people like you had to fight for anything. I never thought you were human enough to care.

Thank you for proving me wrong.

Forever yours,

Jessica
Seriously Jessica, you are the BEST – I do love this Love Letters and especially now that the Love Letter Event is still running, but what I love too – is this letter to Kaelen, because I can't help it but love this boy too! I'm not sure I am entirely Team Zen because I want Kaelen to be happy to and he could be with Seraphina, no? I'm dying to read this final book, even though this part in our chat scared me a little: Great endings give the reader what they want, but not in the way they expect.
UNCHANGED
Series: Unremembered #3
Publication: February 25th 2014 by Farrar, Straus and Giroux (BYR)
So many secrets are buried within these compound walls.
I used to be one of those secrets. 

After returning to the Diotech compound and undergoing an experimental new memory alteration, Seraphina is now a loyal, obedient servant to Dr. Alixter and the powerful company that created her. Happy and in love with Kaelen, another scientifically-enhanced human designed to be her perfect match, Sera's history with a boy named Zen is just a distant memory from a rebellious past she longs to forget.

But as Sera and Kaelen embark on a nationwide tour to promote Diotech's new product line—a collection of controversial genetic modifications available to the public—Sera's mind starts to rebel. She can't stop the memories of Zen from creeping back in.

As more secrets are revealed, more enemies are uncovered, and the reality of a Diotech-controlled world grows closer every day, Sera will have to choose where her true loyalties lie, but it's a choice that may cost her everything she's ever loved.
Want more?
See what DioTech is working on…
 Tour Schedule
Jessica writes the best posts, so you should definitely check out the other tour stops!
  Unremembered by Jessica Brody – Book 1
Quote from my Review
Unremembered by Jessica Brody has so much heart and is at the same time exciting, mysterious and thrilling. It's the perfect combination that will appeal to many different readers all at once! Love a touching story with twists and turns? Then, you must read Unremembered!
Giveaway
Thanks to Macmillan I can offer you a Hardcover UNCHANGED for giveaway (US Only). In addition you will get a super exclusive trilogy poster with a map of the Diotech compound on the back. US/CAN only – Entries via the Rafflecopter below.
So now tell me, if you haven't started the series yet, are you ready for it now?? It's a fantastic series I can assure you that I love this series so much and that now it's definitely the time to go and start reading! Woot! 
Thank you so much Jessica for being on the blog today and for chatting with me, for sharing so much and for this wonderful letter! 
The following two tabs change content below.
Related Posts