Wicked Lovely
Author: Melissa Marr
Published: June 2007
Purchased by reviewer/Borrowed from library by reviewer
Description:
Rule #3: Don't stare at invisible faeries.

Aislinn has always seen faeries. Powerful and dangerous, they walk hidden in mortal world. Aislinn fears their cruelty—especially if they learn of her Sight—and wishes she were as blind to their presence as other teens.

Rule #2: Don't speak to invisible faeries.

Now faeries are stalking her. One of them, Keenan, who is equal parts terrifying and alluring, is trying to talk to her, asking questions Aislinn is afraid to answer.

Rule #1: Don't ever attract their attention.

But it's too late. Keenan is the Summer King who has sought his queen for nine centuries. Without her, summer itself will perish. He is determined that Aislinn will become the Summer Queen at any cost—regardless of her plans or desires.

Suddenly none of the rules that have kept Aislinn safe are working anymore, and everything is on the line: her freedom; her best friend, Seth; her life; everything.

Faerie intrigue, mortal love, and the clash of ancient rules and modern expectations swirl together in Melissa Marr's stunning 21st century faery tale.
Pushy: I was completely pulled in by this story. The whole concept of faeries was a new one for me, so I had no preconceptions. Melissa Marr builds an amazing world: part everyday, part fantasy with the result being pure perfection. I absolutely loved it.
I also fell in love with the people who live inside this great alternate reality. I found the characters to be completely believable, even in the midst of the fantastic events that surround them. Aislinn, or Ash as she is called by her close friends, felt so real to me. I felt her fear, her confusion and ultimately her inner strength. I found her friend, and romantic interest, Seth to be equally compelling. I was less able to relate to Keenan, but that made sense to me as he was a faerie king. I did find him to be believable on all levels which I think speaks to how well his character is written.
Danny: I can't agree more with you, Pushy! Actually you are the one who made me read those books and I'm super glad I did! I was directly drawn into the story and how Melissa Marr mixed the two worlds together.
But I especially loved the characters she created, they all were so believably and real to me. (although we are talking about faeries…)
Keenan, who is the Summer faerie prince looking out for his queen in order to break the curse of the Winter Queen (his mother) was a extremely interesting character. He seemed both cruel and sweet at the same time but I somehow felt his desperate wish to just do things right for his faerie people, although it might look cruel when looking from outside. But this made him even more special. Seth, well Seth is an awesome character and I always had in mind "Tattward" when reading about him!
Heather: I picked up this book since it was highly recommended by Danny and Pushy. I scored it as a free ebook download from the publisher's website. I was seriously hooked after reading only chapter 1 of this book. The characters are so real and likeable that you believe fairies exist and the entire book could happen. Seth is seriously swoon worthy (and I don't get like that over fictional characters). The Winter Queen is the most evil villian I have read in a book, hands down.
Overall, this is a great book,
a total page turner and one you will get lost in easily.
We give it 4 out of 5 books.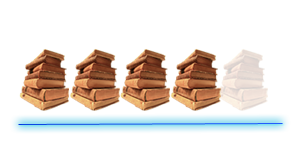 Author: Melissa Marr
Published: April 2008
Purchased by reviewer/Borrowed from library by reviewer
Description:
Unbeknownst to mortals, a power struggle is unfolding in a world of shadows and danger. After centuries of stability, the balance among the Faery Courts has altered, and Irial, ruler of the Dark Court, is battling to hold his rebellious and newly vulnerable fey together. If he fails, bloodshed and brutality will follow.

Seventeen-year-old Leslie knows nothing of faeries or their intrigues. When she is attracted to an eerily beautiful tattoo of eyes and wings, all she knows is that she has to have it, convinced it is a tangible symbol of changes she desperately craves for her own life.

The tattoo does bring changes—not the kind Leslie has dreamed of, but sinister, compelling changes that are more than symbolic. Those changes will bind Leslie and Irial together, drawing Leslie deeper and deeper into the faery world, unable to resist its allures, and helpless to withstand its perils. . . .
Pushy: I was initially sorry that this book wasn't following up on the story of Aislinn, Keenan and Seth and was a bit apprehensive when I realized how truly horror filled Leslie's life had been recently. But this story was told with so much compassion and depth that, while I found my heart aching for several of the characters, it was in a beautiful, uplifting sort of way.
Again, Melissa Marr created complex, deep characters with so much light and dark in them that I found them comprising both the best and worst of humanity. Irial, Leslie and Niall walk the tightrope between destruction and redemption in a sort of intimate dance that left me breathless and flying through the pages. Unlike Keenan, the king of the Summer Court, I found Irial much easier to relate to (I cringe when I think about what that says about me….). I loved the drama, the love triangle and the darkness.
Danny: Oh well Ink Exchange was so much different than Wicked Lovely and I also felt betrayed the story didn't follow Ash, Seth and Keenan but only in the beginning! Because soon I was totally lost in this story that is so much darker than I expected it, but again I felt so connected to the character. Niall and Irial are both dark faeries but, like Melissa Marr is excellent with, she created characters where you can't easily point at them and say, "You are the bad boy here, you are the evil in the story." No, it's not that easy and you feel connected to those dark characters…. *shivers*
*whispers to Pushy* well, you feel connected to Irial ? then I go for Niall!
Heather: I'm only about 30 pages deep in this book. I'll admit I'm a bit disappointed that Ash and Seth aren't the main characters. They do show up quite a bit so you don't miss them too much. I couldn't believe how horrible Leslie's life had been, especially since you get no back story on her in Wicked Lovely. I'm hooked with this book already as well!
Dark, beautiful and definitely compelling.
We give it 5 out of 5 books.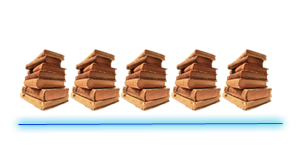 Author: Melissa Marr
Published: April 2009
Purchased by reviewer/Borrowed from library by reviewer
Description:
Seth never expected he would want to settle down with anyone—but that was before Aislinn. She is everything he'd ever dreamed of, and he wants to be with her forever. Forever takes on new meaning, though, when your girlfriend is an immortal faery queen.

Aislinn never expected to rule the very creatures who'd always terrified her—but that was before Keenan. He stole her mortality to make her a monarch, and now she faces challenges and enticements beyond any she'd ever imagined.

In Melissa Marr's third mesmerizing tale of Faerie, Seth and Aislinn struggle to stay true to themselves and each other in a milieu of shadowy rules and shifting allegiances, where old friends become new enemies and one wrong move could plunge the Earth into chaos.
Pushy: So it goes without saying that I love Seth. Every woman wants a man like Seth in her life. He loves Aislinn passionately. So much so, that he's willing to tamp down on his own insecurities about being the lone human amid so many powerful, and not always nice, faeries and let her do her job as the Summer Queen, even when that means all night revels with his rival Keenan.
I was so happy that as Seth seeks to find his place in Aislinn's new world that he never spent time or energy trying to change her or make her feel bad for doing what she needs to do as the Queen of the Summer Court. I love that he's too moral for that. So when he seeks the immortality of being a faerie on his own terms, I rooted for him all the more.
The characters from the first two books come together to weave a complete and compelling plot in this third installment of the Wicked Lovely series that just continues to get better. Again, this one will leave you begging for more!
Danny: I was so relieved when finding out that this part will follow Ash, Seth and Keenan since their story was clearly not done after Wicked Lovely! And I can say this story drives you down on a roller coaster of love, betrayal and passion. Love that does the cruelest things to those you can't stop it. You feel so sorry for all of them captured in their feelings. Nobody seems to love the right person. My heart aches all the time. Again, Melissa Marr creates character that are much deeper than many other books I have read before. The special bonds that keep them all together and not just love, also friendship! Especially the friendship from Seth and Niall was one of the deepest. Overall just incredibly wonderful and exciting plot and complex and deep characters we can found here and just an awesome book!
Melissa Marr strikes gold again.

We give it 5 out of 5 books.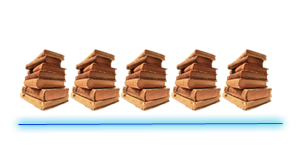 Author: Melissa Marr
Published: March 2010
Currently available as an e-book only.
Can be downloaded for free in two parts
or for a small price as a whole.
Downloaded for free by reviewer
Description:
An exciting e-story original sequel to Ink Exchange!
Leslie walked away from the Dark Court, determined to reclaim her life and live it on her own terms-even if it meant leaving behind the two faeries who love her. She knows Niall and Irial watch over her, and she would give almost anything to keep them from hurting. But she resists the pull to be with either one of them.
Someone knows about Leslie's past, however, and is intent on using her to reach the fey. And he doesn't care who gets hurt.
Pushy: I love that, rather than make us wait yet another year to find out more about Leslie (who is not the subject of this year's Wicked Lovely release, Radiant Shadows), Melissa Marr gave us more of her story NOW and FOR FREE!!!!!
I loved going back into the love triangle of Leslie, Irial and Niall. There's tension and romance and retribution (which could have been a bit more graphic for my tastes, but I can be a bit blood-thirsty at times *wink*). While the writing is superb as always and the characters are engaging and true, the length, at 38 pages, still did leave me wanting more.
I give it 4 out of 5 books.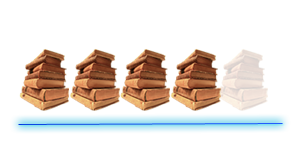 Well, that's it for all the books available as of right now. We obviously loved them and think you should definitely check them out. And come back next week, when we'll be back to share our thoughts on Radiant Shadows, the fourth book in the Wicked Lovely series that goes on sale April 20th!!!! Click on the picture below to order your copy TODAY!!
Now go and get lost…in a book!



The following two tabs change content below.
Related Posts