Once in a Full Moon
(Full Moon #1)
by Ellen Schreiber

Release Date December 28th
goodreads, amazon
copy generously provided by HarperCollins via NetGalley
(Thanks so much, you all rock!!!)
Synopsis from goodreads.
Celeste Parker is used to hearing scary stories about werewolves—Legend's Run is famous for them. She's used to everything in the small town until Brandon Maddox moves to Legend's Run and Celeste finds herself immediately drawn to the handsome new student. But when, after an unnerving visit with a psychic, she encounters a pack of wolves and gorgeous, enigmatic Brandon, she must discover whether his transformation is more than legend or just a trick of the shadows in the moonlight.

Her best friends may never forgive her if she gives up her perfect boyfriend, Nash, for Brandon, who's from the wrong side of town. But she can't deny her attraction or the strong pull he has on her. Brandon may be Celeste's hero, or he may be the most dangerous creature she could encounter in the woods of Legend's Run.

Psychic predictions, generations-old secrets, a town divided, and the possibility of falling in love with a/ hot and heroic werewolf are the perfect formula for what happens . . . once in a full moon.
Let's start with the nice things and then we talk about the plot
Well, Oki the nice things I have to say….: the cover is gorgeous right? And..uhm…. the plot is somehow Ok… There is a werewolf, there is some mystery, there is a girl and some romance. And…. that..was…. it…
Celeste has a normal and perfect life, has the "right" friends, dates the perfect handsome guy who's in the Football team. etc, etc… (you get the picture) Then a Stranger moves to town and she's fascinated by him.
Things are getting strange and weird when Celeste is caught in a snowstorm and surrounded by wolves. Brandon, the new guy rescues her from the wolves, gets bitten and then disappears.
Celeste cannot hide her interest in him anymore and starts lying to her friends to be close to him. Still, nobody can know that she sees him, because he's from the wrong site of town. Her friends simply wouldn't accept him.. Talking about good friends here. I mean honestly what kind of friends are they if they only accept you when you do what they want?
I tried!! I really did!
Ok , so far so good. I really tried to like this book and I stopped in the middle to pick it up again later with the hope I'd finally like it. But, uhm…I didn't!
I was so annoyed by Celeste!! She's supposed to be 17 but she's behaving like a child. She's the most childish character I met for a long time. I was shaking my head several time, I simply couldn't believe what she was saying and how she was behaving.
She fells in love for the first time, and I get it.. this is a new feeling, but when she's talking to her sister about being in love she asked her if it might be possible that she starts" seeing him in different eyes and he suddenly has a goatee". Uhm.. hello?? She's 17 not 10! *shakes head furiously*
Brandon, I liked a bit more, but he was just not deep enough portrayed for me to care more. But he also had some great lines .. like "How can I not trust you.. You are kind, popular and beautiful" (Something along those lines… I didn't care enough to bookmark the quote) What the heck has popular and beautiful to do with trusting someone??? I liked Brandon until I read those lines, then I was also done with him!
Sad Bottom Line
and believe me it hurts giving this rating …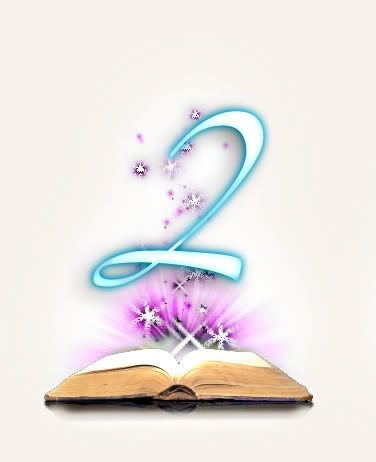 The fact that I didn't like the characters and that they were most of the time childish and boring made it hard for me to like the book. The dialogues were premature and I had a hard time finishing it to be honest. In addition, the plot was kind of predicable and the ending totally anticlimactic.
I'm sure there are people who would love this book, but it just didn't do it for me. Maybe it is more suitable for a younger readership. Oh and it's a series, one that I will most liked pass on this time and rather read other awesome books!
Please check this Review at "Splash of Our Worlds" where you can find a different opinion, Yiota loves this book!
Oh and hey, don't forget: Today is the 6th of December which means we
have another clue for you todayour Santa's Sac Scavenger Hunt!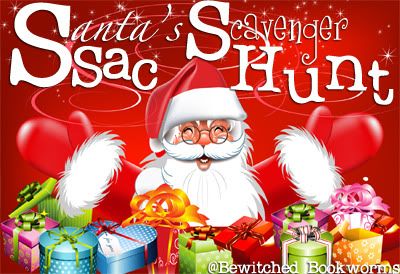 and see how you can find the hidden gift!!
Happy Hunting!!
The following two tabs change content below.
Related Posts