The Winter's Passage
short story of the Iron Fey saga
exclusively available as eBook
including gorgeous cover!
Meghan Chase used to be an ordinary girl…until she discovered that she is really a faery princess. After escaping from the clutches of the deadly Iron fey, Meghan must follow through on her promise to return to the equally dangerous Winter Court with her forbidden love, Prince Ash. But first, Meghan has one request: that they visit Puck–Meghan's best friend and servant of her father, King Oberon–who was gravely injured defending Meghan from the Iron Fey.

Yet Meghan and Ash's detour does not go unnoticed. They have caught the attention of an ancient, powerful hunter–a foe that even Ash may not be able to defeat…
Truly, after you read the Iron King this is a must read. The Iron King ends with Ash coming for Megh to take her to the Winter Court which was part of the bargain they made. The Iron Daughter starts with Meghan being already imprisoned (a guest, who cannot leave…), so with this Novella you get the missing piece between the two books.
Plus, The Iron Daughter will be released in August and since waiting always sucks, this is a perfect addition for your love of the characters of the books.
The Plot
… is simple. It's about Ash's and Megh's journey to the Winter court and they are hunted by something dark, and really bad enemy. Meghan although insists on looking after Puck. Her best friend who was always there for her and watched after her while she was still in the human world not knowing that she is in fact a Summer Fey and more, the daughter of Oberon the Summer King. Puck was injured in the last book and put into a healing sleep and nobody knows when and if he will ever wake up. And what would be a Iron Fey book without Grim? Yes, you will meet him again!
The Characters and the Lovers
I'm truly in love with the ice cold and dangerous Ice Prince Ash who won Meghan's heart! But, can they be together? Ash made it clear that they have no future since in the world of Fey, Summer and Winter doesn't match and never will accept lovers between the two courts. But Meghan is raised in the human world and doesn't care about ancient laws and has so much faith in her Prince Ash and love. Love conquers all, right? Although, Ash clearly seems to be in love with Meghan he cannot circumvent the laws and rules of his world and he starts to distance himself from Meghan. OooooO this is so heart aching!
My Verdict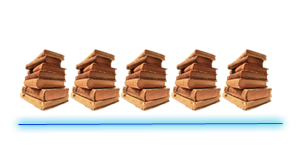 A must read for fans and a perfect sweet short story while waiting for the release of The Iron Daughter. Nothing less than 5 Books simply because I adore this world and characters Julie has created so much!
I was also lucky enough to get my questions answered and here they are:
Ok, first I have to ask Ash about his above answer:
Do you really think you are NOT stubborn yourself?

Ok my questions ( hoooowwww exciting!!)

Grim: Do you actually like Megh or are you just curious what happens next to her, or is there a tiny spot in you that likes Meghan?

Ash: If you have one wish, what would you wish?

Puck: You were her best friend like forever, but when did you realized that you felt more for Megh? (and don't tell me you don't!!!)

Meghan: How you feel about your new found father, does it hurt that he's not such a warm lovely father one normally would wish ?
The Answers I got from them:
Iron King group said…
@Mrs Vanquish

Grim: Oh, I suppose the human is all right. I do feel slightly protective of her, but only because without me she would fall down a deep hole or wander into a giant spider's nest.

Ash: Hn. *refuses to answer the stubborn question.* If I had one wish, I would wish… Again, what is with these touchy-feely questions? I'd wish I didn't make that vow to kill Puck. There, I said it. Now leave me alone.

Puck: Er, now I have to agree with ice-boy. These are hard questions. Okay, fine. When Meghan turned fifteen, I snuck her out of the house for a midnight birthday party with just the two of us. I remember thinking how beautiful she looked in the moonlight, a brief glimpse of the woman she would become. And I think that was the first time I realized I could be falling for her.

Now, if you'll excuse me, I feel the need to turn someone into a ferret or something.

Meghan: Oberon? Well, he's king of the faeries; I understand that he can't be very warm and affectionate. In fact, I'm not sure that a friendly and attentive Oberon would be any less disturbing than a cold and distant one. But, yeah. I wish he was a little more supportive. At least so I wouldn't have to watch my back every time Titania steps into the room.
Links:

The following two tabs change content below.
Related Posts