Let me warn you before you read on, this will be a huge post and review and I appreciate if you take your time and read it!
Besides, I wanted to say something about me and giving reviews. Most of you know that English is definitely NOT my first language, I'm German. So please, I apologize for all the bad English you will find here! This might be also the reason why my reviews are not as eloquent as from my other bookworms. My Reviews are mainly driven by emotion and passion. I'm a very passionate person and this influences mainly if I love a book or if I don't, but this is also the focus how I write a review. Hope you still enjoy… *takes a deep breath* ok after having said this, we can start:
The Iron King is the first book of the
Iron Fey saga
and the first book of Julie Kagawa.
Synopsis from goodreads:
Meghan Chase has never fit in at her small-town high school, and now, on the eve of her 16th birthday, she discovers why. When her half brother is kidnapped, Meghan is drawn into a fantastical world she never imagined–the world of Faery, where anything you see may try to eat you, and Meghan is the daughter of the summer faery king. Now she will journey into the depths of Faery to face an unknown enemy . . . and beg the help of a winter prince who might as soon kill her as let her touch his icy heart. The Iron King is the first book in the Iron Fey series.
I was hooked right from the beginning. Although the Faery world here is much more magical and I'd also say more traditional. Especially when Meg meets Grim…
But Meg is such a strong and brave person which is amazing and that's why I loved her so much. Puck is an awesome character, the best friend you can wish for. He's funny and careless but I will always have a soft spot for him. And then we meet Ash. *swooooon* He's the classical "bad-boy-which-all-the-girls-fall-in-love-with".
So if you love faeries, a good story plus awesome characters you will love The Iron King!
The Characters:
Meghan discovers that she is half-feary and that her best friend is a faery as well. Meghan won my heart right away, she's a brave, stubborn, loving and passionate person. She would do anything to rescue her little brother even if that means to sacrifice herself. Having lost a little brother myself I could completely relate to her situation and this made me feel very connected to her. But apart from all of her bravery, she is still a teenager suddenly facing dangers and a world she didn't know existed. So when, once in a while, she just broke down and cried, it made her even more real.
Puck is a boy-faery you just need to love. You will caught by surprise by who Puck really is, promise! Seriously, he's just awesome, witty, mischievous and he makes you laugh even if the most impossible situations. He's Meg's best friend and would do anything for her and protect her.
Ash is cold, dark, dangerous and undeniable gorgeous, but he's exactly that kind of boy that makes you fall in love with him. Have a thing with those kind of guys? Well then you have to read the Iron King and meet Ash, you won't be disappointed I promise you this!
Well and then there is Grim, and I won't say too much about Grim but he's one of the most surprising characters in the book! He's the one that gives twist and turns into the story that makes you wonder if you know Grim or don't.
All the characters Julie created are well developed and are easy to connect with. None of them were flat, but rather deep and multi-layered. The deeper you dive into the book, more and more about them is revealed and you get glimpses inside of them that make you want to know even more.
The Plot…
Julie creates a Faery world all her own and mixes traditional Faery world with something new – the Iron Fey – and that makes it so incredibly creative and exciting to dive into this world. She mixes old and new, twists and turns and makes you unable to put the book away until you know the end.
Truly and Seriously, this book leaves you gasping for air and when you are like me and extremely emotional then I tell you will find tears in your eyes! I did! A fast developing plot that doesn't leave you much time to take it down.
My final Verdict:
Pure Awesomness and true wonderment! Nothing less than 5 stars!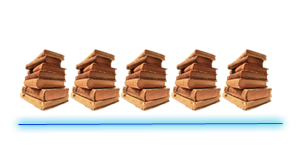 Since I was so head over heels about this book, Greta (erikasbuddy) took up The Iron King after I posted my review on goodreads. And, since her review is so sweet, I wanted to share it with you! This is was Greta had to say on goodreads:
This book is amazing!! I absolutely loved it. I am soo happy that I payed attention to Danny's feed and read her review because THIS is a world I want to revisit again and again.

It's all about a girl named MEGHAN who doesn't realize she has a secret past and an open future. She sees people for who they really are on her 16th birthday when the veil of one world mixes with another. And she goes on one of the most awesome adventures. I really think that a boy or a girl would really dig this story. Its soooooo imaginative. I loved that!! And its not just poofy puffy pixies and fairydust. OH NOES! There's some BITE to it.

I can't wait till August to read the next chapter of the series. And kids…. it's sooo good that my heart went pitter patter at the end. You know its a good book when you get the butterflies in your tummy rowled up.

I can't wait to read more from this author. She's going to be huge!! I really believe she will be the next JK Rowling. I really do!!

So, all of you need to run out and read this book! And remember…. if you hear something go bump in the night… it might not be the cat jumping from the kitchen table… it could always be something else 😉
Links:
Annnnnddd, I have a teaser trailer for you!! Have fun, and don't forget to tell me when you have read it and how you like it.

The following two tabs change content below.
Related Posts