Have you ever read a children's book about a boy or girl who visits an eccentric relative's mansion for vacation? Oh–of course you have. Well, M.T. Anderson's The Game of Sunken Places is one such book. Thirteen-year-old Gregory Buchanan's Uncle Max is very strange, as Gregory is quick to tell his friend Brian Thatz whom he enlists to join him in Vermont. Uncle Max, or Maximilian Grendle, and Gregory's cousin Prudence live in the "kind of world where there's organ music that gets louder when he eats refined sugar." Well, not exactly, but that's a typical Gregory-style comment.

Brian and Gregory's adventure begins when they find an old board game called The Game of Sunken Places. As it turns out, the Game is reality, and the boys must participate and win in order to settle the score in an age-old battle of enchanted spirit-nations. The story involves Brian, the quieter, more sensible friend, coming into his own and proving that, though not flashy, he is capable and brave. In addition, it examines the lifelong friendship between two very different boys. Also a suspenseful adventure, the story leads the boys to an ax-wielding, riddle-bearing (and hilarious) troll, an ogre named Snarth, the wee elf Sniggleping (not as cute as he sounds), translucent ghost riders, and much more. While the dialogue is exceedingly smart and funny, and the characters vividly drawn, the story bogs down a bit in twists and turns, leaving the reader wishing for a road map as much as the boys wish they had one for the Game. Still, Anderson, author of the popular Burger Wuss, Thirsty, and Feed, surprises his fans again with something utterly new and different.
I was scrolling through my iPod looking for something fun to listen to when I happened upon this book that I had downloaded on a whim. In the mood for something light-hearted and fun, I clicked play and began to listen. And what I got was a not quite light-hearted but definitely enthralling fantasy/mystery.
This story is about two boys who take off on a vacation to visit a distant uncle and wind up embroiled in a game which controls the fate of two alien nations. As they sort their way through the game, figuring out the rules as they go along, they are continually taught that this game is for keeps. Filled with bizarre characters, strange challenges and near-death experiences, this story had me on the metaphorical edge of my seat the entire time I was listening to it and it was really hard to put down.
I loved the dark, Gothic feel of the story and the way I wasn't quite sure who was friend and who was foe right up into the end. There was a distinct fantasy/sci-fi feel to this MG story, with caves glowing with underground suns and iron clad mountains, which I adored. But it also touched on some deeper themes, particularly what it means to be alive – in a touching, Tin Man-esque scene.
Bottom Line
Quick paced and filled with interesting twists and turns and fantastical scenes and settings, this book is a great literary romp that will have you musing about its characters long after you've finished the book.
I give it 4 out of 5 books!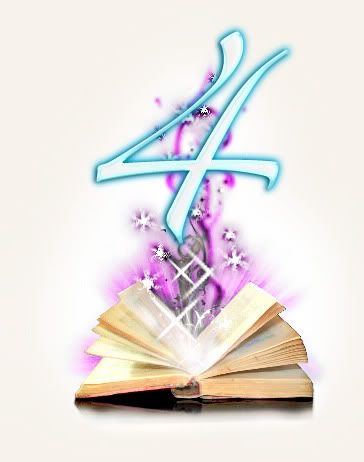 As I said at the beginning of this review, I had initially picked this story because I was looking for something fun and fluffy to listen to as I worked around the house. Big mistake? Kind of. Light-hearted and fun this story is not. And definitely not in the hands, or rather the voice, of the narrator, Marc Cashman, who pulled me into this story with his great voice.
I can't regret my choice when I had the delight of feeling my skin crawl as Marc Cashman had me freaking out while I folded my laundry late at night, thinking that the boogie man, or at the very least Jack Stimple, was lurking in the shadows ready to drag me away and eat me! He lent a deliciously creepy air to this mysterious adventure story and I must say he really helped me enjoy this story!
I give the audio portion of this book a big 5+ out of 5!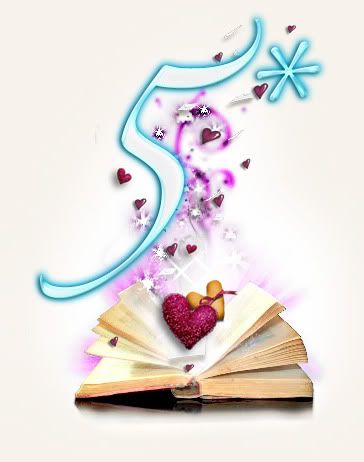 The ending definitely left the door open for a sequel and there will be more than one. The Norumbegan Quartet, as it has been named, will consist of The Game of Sunken Places, The Suburb Beyond The Stars (just out this summer), The Empire of Gut and Bone (coming June 2011) and a fourth unnamed book. The question is…will Marc Cashman be recording the rest of the quartet? We'll just have to wait and see.
And….of course, this book is one of our audiobook reviews, so I'll take this opportunity to remind you about our year-long challenge which started earlier this month: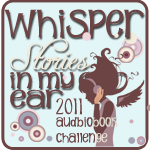 If you haven't signed up yet, you can do so here! All year long, we'll be doing reviews of audiobooks we listen to and hosting monthly give-aways for anyone who joins the challenge and posts their audiobook reviews in our Mr. Linky post (you can find January's post here). This month's give-away is your choice of one of three audiobooks:
So definitely check that out. Just click on the challenge icon above and you'll be taken to the post that gives you all the information you need.
Now go and get lost…in a book!
The following two tabs change content below.
Related Posts