Secrets, secrets are no fun. Secrets, secrets hurt someone. . .

An eccentric new girl. A brooding socialite. The scion of one of New York's wealthiest families. A promising filmmaker. As students at the exclusive Chadwick School, Phoebe, Lauren, Nick, and Patch already live in a world most teenagers only dream about.

They didn't ask to be Society members. But when three of them receive a mysterious text message promising success and fame beyond belief, they say yes to everything—even to the harrowing initiation ceremony in a gritty warehouse downtown and to the ankh-shaped tattoo they're forced to get on the nape of their necks. Once they're part of the Society, things begin falling into place for them. Week after week, their ambitions are fulfilled. It's all perfect—until a body is found in Central Park with no distinguishing marks except for an ankh-shaped tattoo.

Tom Dolby makes his teen fiction debut with this riveting novel about a dangerous society so secret that once you get in, you can never get out.
Last week I had the thrilling experience of having unsolicited books show up at my house. I had initially thought they they were for Danny (things FREQUENTLY show up at my house for my lovely friend Danny). I dutifully put them to the side to send to her.
But…..
The covers were really intriguing as were the titles. So I peeked inside the first one, Secret Society, just to get an idea of what they were all about. And then I read the quote that clinched it for me….
The greatest trick the Devil ever pulled was convincing the world he didn't exist.

-Christopher McQuarrie, The Usual Suspects
I adored The Usual Suspects!!! And that line filled me with this sense that in my hands was a great book. With mental promise to send these books off ASAP, I dove into Secret Society. And was immediately drawn into the world of Lauren, Phoebe, Nick and Patch. To say that these kids have it good is a vast understatement. Living amidst the luminaries of New York society, these kids have the kind of advantages and privileges that most people would give their right arm for. But remember that saying about being careful what you wish for. As Lauren, Phoebe, Nick and Patch find out, everything has a price.
I loved the psychological component to this thriller. Tom Dolby had me looking over my shoulder (in my very NON Society-esque house) and questioning everyone's motives in the book. And I enjoyed seeing how living in this kind of a pressure cooker affected the kids who are at the center of this story. They have to decide whether they should go along to get along or whether they need to cling to their own personal values in the face of the seemingly valueless Society. And they need to decide how much their dreams are worth. Interesting challenges, indeed.
Then, of course, there's the romance. Lauren and Alejandro's and Phoebe and Nick's romances aren't the typical, all-enthralling romances of most YA books, but they are sweet nonetheless (and probably a bit more realistic, if one can apply that standard to fictionalized people *smile*). Still, for those of you who, like me, enjoy a good romance, you'll find that here too.
I would say that the only thing I didn't like about this book was that then ending is such a cliffhanger that if I hadn't been able to pick up the next book right away, I would have been ticked. Fortunately, I was able to, so it wasn't such a bad thing for me.
Bottom Line
Face paced and well written, you'll be turning the pages as quick as you can to find out what happens next.
I give it 4 out of 5 books!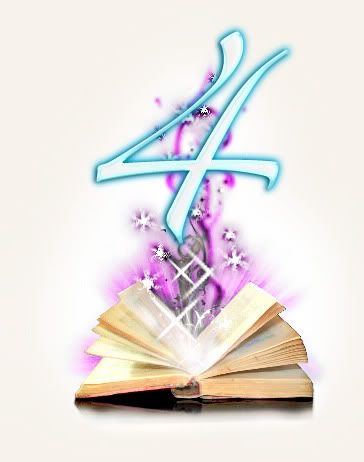 Who can you trust when everything is secrets and lies?

It's a new semester at the Chadwick School, and even with the ankh tattoos that brand them, Phoebe, Nick, Lauren, and Patch are hoping for a fresh start. Each day, however, they are reminded of their membership as new Conscripts in the Society. The secret group that promised to help them achieve their every dream has instead turned their lives into a nightmare.

Exclusive membership lost its luster as the Society revealed its agenda to them and two of their classmates were found dead. Now they can't help but wonder: Who's next? While they search for the elusive truth about the Society, the Conscripts are forced to face their darkest fear—that they truly can't get out.

Will Nick and Phoebe's new relationship endure this strain? Can Patch and Nick's longtime friendship survive the truth that will come to light? The deceptions of the group's leaders, once trusted friends, and family will test these four as they fight to leave the Society behind.

The Trust, Tom Dolby's sequel to secret society, is an alluring glimpse behind the facade of a life of entitlement, where secrets aren't merely fun—they're deadly.
So, now Patch is in! And with others dead, Nick, Lauren and Phoebe know they have to find a way out of the Society – one that hopefully doesn't involve their own demises. The tension is DEFINITELY ratcheted up in this sequel, and it makes the book fly by all the faster.
It was sad though, that as our core group is trying to find their way out of the Society, the relationships that were so important to them in the first book start to suffer. Ah…the angst that must come with the second book in a series!
Still, there are new characters, or rather characters from the first book that become more central to the story, that are truly enjoyable. I have to admit with guilty pleasure how much I LOVED how bitchy Claire was. And when Lauren and Phoebe cross the Society, the consequences doled out were chilling. Just the right level of psychological warfare to send a shot over the bow, promise the ruthlessness to do even more but show the restraint of a power that knows itself to be superior. *shudder*
Bottom Line
This book was almost impossible for me to put down. This is a well crafted and well written story, one that should be on everyone's reading list!
I give it 5 out of 5 books!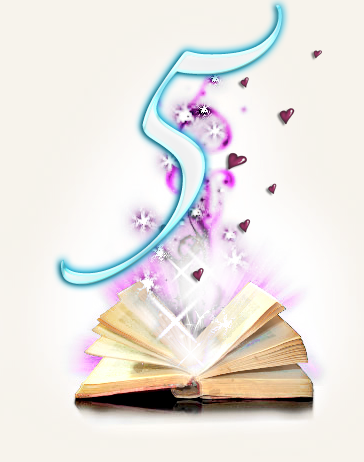 If you read his books, you may notice how cinematic Tom Dolby's stories feel. Well, that's no coincidence! An anthology that Tom wrote for is now a series on the Sundance Channel: Girls Who Like Boys Who Like Boys. Check out this excerpt here:
Now go and get lost…in a book!
The following two tabs change content below.
Related Posts