We were nominated for the Best New Blog 2010.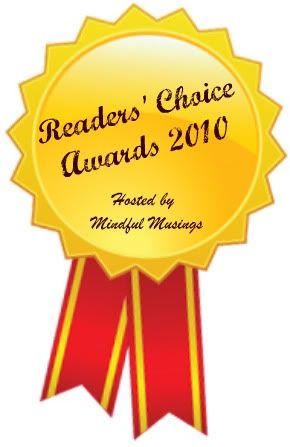 We were thrilled when we heard that and now
after counting and counting Natalie posted the
Top 10 list and guess what?
I was jumping up and down this morning when I saw the post. I can't believe you guys voted us on the third place! I mean that is incredible.
It seriously warms my heart.. *sniffles*
Thanks so much to everyone who voted for us, you made this past year so incredibly awesome.
I mean we started the Bookworms February last year and look where we are now?
It makes me all warm and fuzzy.
Thanks for all your support,
It means so much to us!
And of course I'd love to thank Natalie for hosting this wonderful event,
it was a blast voting in all the different categories and I appreciate all the time and afford
she put inside, You Rock Girl!!
The following two tabs change content below.
Related Posts