Unearthly
by Cynthia Hand
Published January 4th 2011 by HarperTeen
(copy provided by Publisher through NetGalley)
2011 Debut Novel
goodreads, amazon (Hardcover, no Kindle version yet), audible (audiobook)
In the beginning, there's a boy standing in the trees . . . .

Clara Gardner has recently learned that she's part angel. Having angel blood run through her veins not only makes her smarter, stronger, and faster than humans (a word, she realizes, that no longer applies to her), but it means she has a purpose, something she was put on this earth to do. Figuring out what that is, though, isn't easy.

Her visions of a raging forest fire and an alluring stranger lead her to a new school in a new town. When she meets Christian, who turns out to be the boy of her dreams (literally), everything seems to fall into place—and out of place at the same time. Because there's another guy, Tucker, who appeals to Clara's less angelic side.

As Clara tries to find her way in a world she no longer understands, she encounters unseen dangers and choices she never thought she'd have to make—between honesty and deceit, love and duty, good and evil. When the fire from her vision finally ignites, will Clara be ready to face her destiny?

Unearthly is a moving tale of love and fate, and the struggle between following the rules and following your heart.
Cara is an Angel
complete with wings and the rest ..
The story is about Clara who found out 3 years ago that she is part Angel, has wings, can fly and apparently has a purpose to fulfill. The purpose's been revealed in form of visions and soon Clara, her mum and brother are moving from the sunny California into the mountains in a small village.
Her purpose lives there: Christian. But this is all she knows, she just sees him over and over in her vision in a burning forest – but she has no clue what it means, only that she apparently has to save him. Her mother is no help either, she doesn't talk about her purpose and insists that Clara will figure out everything right in time.
Enrolling the new school and
meeting the new boys 😉
When enrolling at the new school she sees that Christian attends also her school and she tries to get closer to him to figure out what her vision means and what she's supposed to do. She feels drawn to him – instantly. Christian is like the perfect guy – he's hottness in person, he's kind, sweet, good at sports… well you get the hint! But, he also has a girlfriend….
Cuteness!
Clara is one of the sweetest, cutest characters I've met in a long time. She's trying to figure out what it means to be part Angel and also tries everything to get closer to Christian, since he's apparently her purpose. The interactions between him and Clara are so awkward, it's simply cute! Clara sometimes says things that made me bang my head on the table. But hey! Who would know ALWAYS the right thing to say? So I found it rather real and just cute!
OoOOoo Tucker?
When Christian is gone for the summer break and Clara is alone she spends more and more time with Tucker, the Twin brother from her best friend. Clara begins to change and forgets more and more that she's an Angel who has a purpose and is just a girl that enjoys her summer. Soon the importance in Clara's live shifts and at the end she has to decide to follow her heart or her purpose.
Final Verdict
I'm in love with Clara most all, which is a first! Normally I fall mostly in love with the guys in the books, but this time I love Clara the most. Tucker is a wonderful boy and I love how he always teases Clara.:)
Still, the end leaves you completely hanging in the air and I hate that I have to wait to read the next book in this series.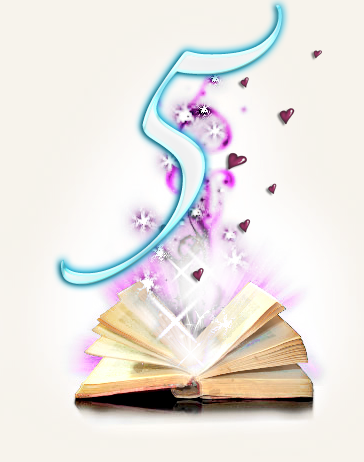 I can recommend this book to everyone who loves Angel stories,
a cute character and a wonderful love story on top!
This is definitely a wonderful Debut Novel!
The following two tabs change content below.
Related Posts