by Karen Marie Morning
published August 2009
goodreads,
Amazon
This post is part of the Fever series Book Tour hosted by
TLC Book Tours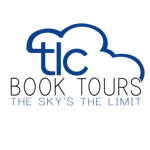 (Thanks so much Lisa for including me, you know why.. )
All details about the Blog Tour you'll find here , including all participating bloggers.
He has stolen her past, but MacKayla will never allow her sister's murderer to take her future. Yet even the uniquely gifted sidhe-seer is no match for the Lord Master, who has unleashed an insatiable sexual craving that consumes Mac's every thought-and thrusts her into the seductive realm of two very dangerous men, both of whom she desires but dares not trust.
As the enigmatic Jericho Barrons and the sensual Fae prince V"lane vie for her body and soul, as cryptic entries from her sister's diary mysteriously appear and the power of the Dark Book weaves its annihilating path through the city, Mac's greatest enemy delivers a final challenge…
It's an invitation Mac cannot refuse, one that sends her racing home to Georgia, where an even darker threat awaits. With her parents missing and the lives of her loved ones under siege, Mac is about to come face-to-face with a soul-shattering truth-about herself and her sister, about Jericho Barrons…and about the world she thought she knew.
I guess most of you know already
how.incredible.(annoyingly).obsessed I am with those books.
No?
You seriously don't?
Well, then you have to check out my ridiculously crazy review about this books..
……
Are you back?
Great!
Since we are getting closer to the release date of Shadowfever,
(check out my WoW for Shadowfever)
the last and final book in this intense series,
it's time to re read the books and
make those finally read the books that couldn't take the cruel cliffhangers
at the end of each book.
Ladies, ( and boys…)
now it's time to finally dig into this story.
The waiting is over!
Start now!
And today let's talk about Dreamfever…
and I try my best for a serious review and
I try my best not to faint in between ..
Ok…
Dreamfever is intense – it is absolutely intense. Specially the first part of the book. If you've read Faefever you know about the dramatic happenings at the end of the book.  Mac is seriously damanged and many people think beyond repair but someone does everything to get her back. And with everything I mean everything.
Karen Marie Morning once said on her board: "In Dreamfever you all get what you ever wanted – but not how you wanted" (Don't press me on the exact wording but it was something along those lines)
You're leaving me Rainbow Girl. 
When Mac finally is herself again, she has changed, a lot! Gone is the Rainbow girl forever and we face Mac 4.0 who is not a Barbie Girl anymore but is more determined than ever to find and destroy her sisters murder.
I miss her. I don't know how to live without her. There is a hole inside me that nothing fills.


If you don't find something to fill that hole, someone else will. And if someone else fills it, they own you. Forever. You'll never get yourself back.
Also, now she refused to trust anyone – her trust in V'Lane and Barrons is even more fragile than it ever was. After the war in Dublin he knows she has to find the Dark Book, although she still doesn't know what to do with it once she would finally hold it in her hands. Plus everyone else wants to find the book too. Just who is faster? And the same burning question over and over again. Who to trust??
Barrons… *swoooon*
and 
Mac….
I was hooping when I started reading Mac's story that finally Barrons and Mac come together and I hoped that this was the book where this finally happens. Still, they relation in this book was even more confusing and Barrons was being a Jerk so many times I couldn't count. Yet, he's always there when Mac needs him – although she's far to stubborn to admit that.
I wanted to scream and yell at them sooo sooOoo often!
 Honestly, I think I also did that.
They are frustrating,
so very frustrating that it hurts!
This book keeps you at an edge and constantly afraid about what might happen. We get even more mysteries and secrets to find out, yet nothing brings us closer to reveal the secrets we are dying to know.
this  book that will keep you guessing and it will make you scream out in frustration over and over.
You will be sad,
you will be excited,
you will cry and …
you will hate and love KMM at the end of the book.
 You will love her because the book is fantastic – the whole series is!
You will love her because  she created amazing characters:
the most mysterious fictional character ever: Barrons and
the girl you'll fall in love during a series and
finally transformed from a girl to a fighter.
You will hate her, because the book ends with the
cruelest and meanest cliffhanger ever!!!
I finish with Mac's words,
which is true not only for her, but also for me and many other readers….
Jericho Barrons was my poison now
The following two tabs change content below.
Related Posts