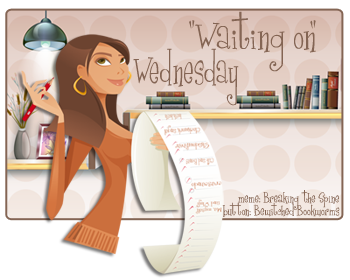 "Waiting on" Wednesday is hosted weekly by
Jill at Breaking the Spine
.
by Julia Quinn, Eloisa James and Connie Brockway
Release Date: December 28th
Here is the blurb from goodreads:
Hugh Dunne, the Earl of Briarly, needs a wife—so his sister hands him a list of the very best young ladies on the market. And then, because he refuses to tear himself away from the stables where he trains Arabian racehorses, she invites all those ladies to a house party, along with some other bachelors, of course. So who will Hugh choose? The Botticelli-esque, enchanting Gwendolyn? The outspoken, delightful Katherine? If he doesn't work fast, he'll lose those ladies to his closest friends, and then where will he look for a wife? Perhaps, just perhaps, toward a lady who's not on a market at all, and would require a great deal of persuading…
So, it's true. I love romance novels; specifically Regency romance novels. I love the dresses, the dances, the courtly manners and the daring scandals. Plus, I've been fortunate to find some amazing Regency romance writers who bring wit and sophistication to a genre that hosts a generous dose of heaving bosoms. One of my all time favorite Regency Romance writers is Julia Quinn. So I was thrilled to see that she teamed up with Eloisa James and Connie Brockway (also amazing authors) to write this compilation piece. And I love a story that starts with the hero on the ropes, desperate for a bride and finding that the pressure of the marriage mart has sharpened his focus and allowed him to see the perfect woman who might have escaped his notice before. Huge, dreamy sigh.
Anyway, anything by Julia Quinn is a must read for me so I'm definitely looking forward to spending sometime in Regency England, swooning and falling in love next month.
So girls, which book are you dying to get your hands on?
Oh and you are of course welcome to grab and use our Button, just please cheesy link back to us 😉
The following two tabs change content below.
Related Posts