Hunger (Book #1 in the Horsemen of the Apocalypse Series)
Published October 18, 2010
180 pages
"Thou art the Black Rider. Go thee out unto the world."

Lisabeth Lewis has a black steed, a set of scales, and a new job: she's been appointed Famine.How will an anorexic seventeen-year-old girl from the suburbs fare as one of the Four Horsemen of the Apocalypse?

Traveling the world on her steed gives Lisa freedom from her troubles
at home—her constant battle with hunger, and her struggle to hide it from the
people who care about her. But being Famine forces her to go places where hunger
is a painful part of everyday life, and to face the horrifying effects of her
phenomenal power. Can Lisa find a way to harness that power—and the courage to
fight her own inner demons?

A wildly original approach to the issue of eating disorders, Hunger is about the struggle to find balance in a world of extremes, and uses fantastic tropes to explore a difficult topic that touches the lives of many teens.
My thoughts:
While browsing through the books available as galleys on NetGalley, I was excited to see that Hunger by young adult author Jackie Morse Kessler was available for review. I had been hearing about this book on Twitter from the author for a while and the premise seemed very promising. What kind of person could be the best and worst candidate for Famine's replacement on earth?
Lisa is anorexic and a voice inside her head, her "Thin" voice, constantly badgers her about how fat she is, how many calories something is, how many minutes she'll have to exercise to burn it off. She has parents who don't seem to notice that she has a problem with food since her perfectionist mother is an absentee with many charities, and her alcoholic father is too busy catering to his mother and work. Her boyfriend and ex-best friend are very worried for her, but she quickly tries to brush them off. She has a new best friend who actually makes her anorexia worse because the new friend is bulemic and "understands" Lisa (read enables Lisa to be even more anorexic and confused).
When Lisa can't take anymore, she tries to kill herself with some of her mother's pills. When Death finds her, she unwittingly agrees to become the new Famine of the Four Horseman of the Apocalypse. Now she must ride on her trusty steed, that Lisa named Midnight, all over the world and bring Famine wherever she goes. She feels everyone's hunger and fights against bringing more agony, suffering, and destruction to an already starving world. While fighting to do good with her new role, she also tangles with the other Horsemen: Pestilence, War, and Death. Only War seems hell bent on destroying her as she doesn't bring enough famine unto the world. Death presents himself as a dead grunge rock star and Pestilence seems a bit nerdy and greasy.
This story is well paced, full of what it's like to be an anorexic and deal with the struggles that most people don't have as they go about their day. The author writes easily and true to what teenagers a like today. One of my favorite lines from this book was said by Death to Lisa when she denies becoming Famine: "Thou art Famine, yo."
A portion of the proceeds from the sale of Hunger will be donated to the National Eating Disorders Association. The author struggled with bulemia in the past and got the help she needed to stop, so the serious portrayal of eating disorders rang true throughout this work.
Hunger is the first book of a four book series. Rage is next featuring a girl who is a cutter becoming the new War and will be published April 18, 2011. The third book, Loss, will be published in 2012 and features the Horseman Pestilence.
Thanks to NetGalley for providing an advanced Kindle copy of this book. My review is unaltered by the freeness of this book.
I give this one 5 books since it was an enjoyable and unique look into eating disorders while fighting to save the world all wrapped up into one.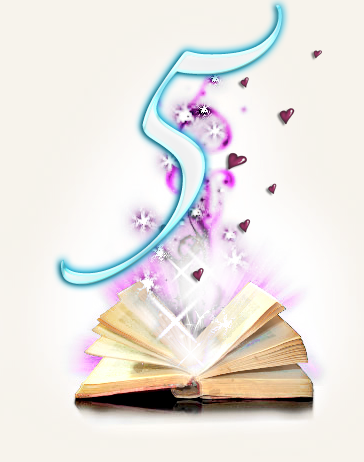 The following two tabs change content below.
Related Posts