Whenever I'm lucky enough to go to a book signing, I (Pushy) seem to be incapable of NOT picking up an extra signed copy to give away on the blog. This is probably why my husband doesn't encourage me to go to too many book signings. I do have a mortgage to pay after all….
Anyway, as you may have read, Heather and I went to the Anna Jarzab book signing a couple of weeks ago and so I now have this signed book looking for a good home. And I asked Danny a few days ago how we should go about finding All Unquiet Things a new owner. I had started thinking of this elaborate contest with a mystery theme and blah, blah, blah.
Then Danny mentioned how she's getting all loaded up for her summer beach reading and there it was.
BING!
We need to have a summer book reading contest!!! We are a book blog after all! So a contest was born.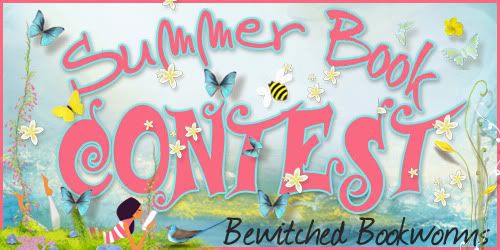 And what would a contest be without prizes?? No fun at all, that's what! So here's what you have a chance to win:
A signed copy of
All Unquiet Things

A super, summery clam shell book thong

A necklace inspired by Mockingjay, a super summer read
Necklace found here: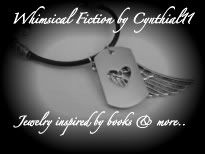 A copy of The Reckoning by Kelley Armstrong
Lovely sponsored by Felicia from the
(Check her out she's a super lovely person and has an awesome
Book Blog!!)



And for the mystery element…mystery prizes!
Yes, Heather and I will be attending the Printers Row Lit Fest in Chicago this weekend, and we're confident we'll be able to find at least one prize worthy of the Bookworms! So whatever else will be given away will remain a mystery until we pick the winners. Fun, no?
So on to the important stuff….how to enter:
First, you'll need to add a comment below saying that you are a follower (yes, you must be a follower to enter; we're tricky that way!), that you are interested in participating in the contest and providing your email address so that we know how to contact you should you be one of our lucky winners.
You can get EXTRA entries in the following ways:
* +2 entry for being a follower before June 7th (we do love our new followers but we wanted to give a little extra love to those of you who are already following us!)
*+1 entry for being a new Follower! We love to see new faces here! Welcome and have fun with us!
* +1 entry for tweeting about the contest. Please include your twitter handle in your entry comment (so we can link the two together in case it's different from your Blogger/Google handle) and make sure to tag our twitter account, BwitchedBkworms in your tweet so we'll see it. (Note: only one extra entry regardless of number of tweets, but please feel free to tweet the heck out of the contest, we don't mind!)
* +2 entries for posting about the contest on your blog (please leave a comment on this post with the link to the post on your blog). Feel free to use the grab me code on the side bar to use our graphic.
* +2 entries for putting a link to the contest up on your sidebar (please leave a comment on this post with the link to your blog). Again, feel free to use the grab me code on the side bar to use our graphic.
* +1 entry for telling us which book you are most interested in reading this summer.
This makes 9 possible entries!! Comments must be left by 10pm CST on June 21st (yes, the first full day of summer). We'll post the list of lucky winners on June 22nd. That gives you two weeks to enter. And, yes, this contest is open internationally!
So what are you waiting for?
Come and celebrate summer with us, grab our button and comment away!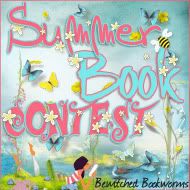 The following two tabs change content below.
Related Posts