Welcome to the Pre-Squee, a new weekly feature here at the Bookworms and at The Book Swarm. Some books, though they might not be coming out for a few months, need an early squee — we just can't hold in our excitement about them! Sure, we'll do full reviews closer to the release date but this feature gives us a chance to share a little bit of our love, whether it be for the story, cover, characters, or whatever. We're quite flexible in our book love.
So today we Squee about 
Heir of Fire
by Sarah J. Maas
Throne of Glass #3
Goodreads | Pre-Order : amazon
September 2nd 2014 by Bloomsbury USA Childrens
Oh Guys… Oh GUYS!
I guess, you've heard about this series before and if not.. then, you truly need to check it out!
I've loved this series from the early beginning and I think this series just got better and better. I gave all books 5 stars because I loved them all, but this new one?
Let me tell you Heir of Fire is EPIC! 
I read it last week and damn, I couldn't stop. This series is getting more epic with each volume and Heir of Fire was just amazing! Cealena is just an outstanding heroine and while she struggles quite with a lot in this instalment she always comes back because she's a fighter and that's what I love most about her.
And in Heir of Fire we get introduced to yet another swoon worthy male specimen:
Rowan
And… just so you know? I totally claim him to be mine! 
He's like Legolas with dark hair and tattoos….
and .. mine by the way… 😉
This series is so rich – there is so much happening, so much story, so much back story it's amazing to see everything unfold and come together.
Please check my reviews for the previous for this book and watch out for my Review for Heir of Fire closer to its release in September! 
And even though I have not entirely reviewed them, but I can also recommend you to read the Novella's which are set before Throne of Glass and they are just as epic! They even brought a them altogether in a shiny hardcover for us!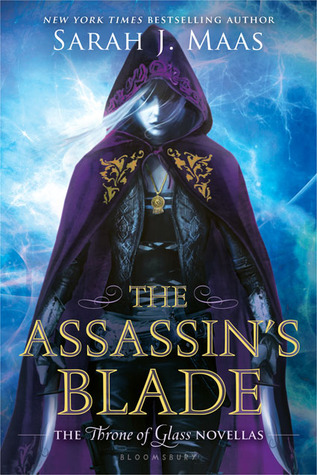 So yes, Heir of Fire most definitely deserves and needs and early Squee!
The following two tabs change content below.
Related Posts