Published February 15st 2011 by St. Martin's Press
amazon (Paperback and Kindle)
synopsis from
goodreads
Nothing's simple when you run with werewolves. Jess Gillmansen thinks she's seen it all but her eyes are about to be opened to even more danger and a reality far more paranormal than she's suspected. With Jess' realization that the Rusakovas' mother is still alive and imprisoned, the group's choices become harder and trust more important. Lines are drawn and relationships change as the broken Rusakova family struggles to reunite to free their mother – and those who Jess thought to be normal people show themselves to be much, much more.
This is the Sequel to
13 to life (You can read my Review about 13 to life here.)
a book I enjoyed although I had some issues with is, but I was excited to find out how the story goes on and if the problems I had in Book I were solved or not.
..and the story goes on…
The book starts right where the first one ends and Jessi has to face and come clear with everything she had to learn and had to endure in the last book. Werewolves, CIA, Russian Mafia ..and a horrible night where she had to kill someone to save her own life. It's not easy for her… Also hard for Jessi is that Pietr is still dating Sarah.
The Hotness of the Werewolves.
I have to admit that I truly fell in love with Pietr, Max and Cat in this book. Although, the most surprising character for me was Max. I didn't really remember him from the first book, but here he was more prominent and had more character development. He was funny, sometimes a jerk but you can always count on him. But Pietr and May a true possessive Alpha wolves which makes them just more sexy!!
Twists and Turns
What truly moved the story was the twists and turns the plot made, most of them were really surprising and lets you turn pages faster and faster. There was one thing though, that was so surprising and actually a really important twist happened too fast and then wasn't a big topic anymore. (I don't want to spoil anything, but for those that read it already I say: Jessi's Blood. That, I would have loved to develop more slowly… this all happened way too fast and was over way too fast)
Throw in some more supernaturals.
Initially I thought, this is a Werewolf only story, but we will meet some other supernaturals in Shadows and Secrets. I promise this will be a super surprising twist you won't suspect and makes me wish I had the next book already in my hand. They get introduced but not further developed which gives room for more plot in the coming book!
Problems I had with the first book..
My biggest problem was that Jessie nearly forced Pietr to date her friend Sarah. I found this way way too selfless from her and it made me mad that Pietr agreed. I'm glad to see that in this book this issue not even gets addressed but also gets solved. I even understood now better why Jessi did that in the last book and it might not bother me so much anymore.
Bottom Line..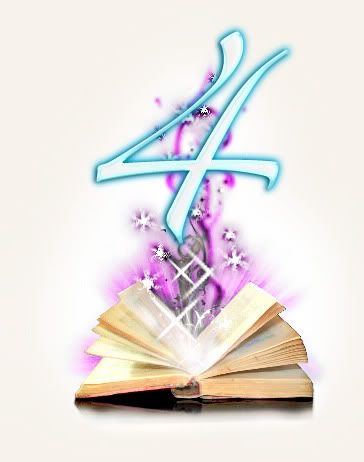 Taken together Secrets and Shadows surprised me and I found myself loving the characters much more. World building in book I was important and now we could focus on the characters and go more into detail. I loved that. With a truly horrible cliffhanger I'm anxiously awaiting the next book that fortunately comes out end of this year!
For all werewolf lovers and lovers of a good storyline that will surprise you: start reading 13 to Life! I'm happy I got the chance to read this book early.
Addition:
there is a free Prequel Story
Beasts and BFF's
Download Beats and BFF's for free at amazon

and get started with 13 to Life
Oh and … HAPPY Valentines Day!!
The following two tabs change content below.
Related Posts