Cannot get enough Vampire Stories? Sometimes, I just love to read a certain genre, now Vampires – then it's Faery's – then romance, I'm just like this. When I started the Evernight series I was in a Vampire phase. I picked up this book, because I read a nice Review on a blog. ( I feel bad because I cannot remember where, I should make a list..well, I definitely should…)
Evernight is the first book of the Evernight series from Claudia Grey, the second book and the third are also already released so you can directly read on without the desperate waiting times. But, you will have to wait for the 4th book which will be released next year.
Evernight
published: June 1st 2008
Author: Claudia Gray
(also available as Kindle version)
I own a copy.
Bianca wants to escape.

She's been uprooted from her small hometown and enrolled at Evernight Academy, an eerie Gothic boarding school where the students are somehow too perfect: smart, sleek, and almost predatory. Bianca knows she doesn't fit in.

Then she meets Lucas. He's not the "Evernight type" either, and he likes it that way. Lucas ignores the rules, stands up to the snobs, and warns Bianca to be careful—even when it comes to caring about him.

"I couldn't stand it if they took it out on you," he tells Bianca, "and eventually they would."

But the connection between Bianca and Lucas can't be denied. Bianca will risk anything to be with Lucas, but dark secrets are fated to tear them apart . . . and to make Bianca question everything she's ever believed.
Before you read the review let me warn you, I will NOT post any spoilers here but if you want the woohooo surprise effect then I'm begging you NOT to read the synopsis from the other books. Believe me, just.don't.do.it!!!
Bianca's live changes when her parents decide that it is time for her to attend the super special Boarding School Evernight, and she hates it. She just doesn't fit. The students there all way too perfect, too rich and too different so she doesn't feel like she can belong there. Her parents are coming with her since they both got Teacher's job at the new school. Although, it's clear this book is about Vampires the word itself isn't mentioned for the first half of the book and you keep wondering where they are? Which students are Vampires and which not, and when the heck will this be revealed?
Bianca is a Teenager that suddenly has to change her life and is send to a new school, and she hates her parents for this! The book starts with Bianca trying to run away to "make a point" when she meets the mysterious Lucas. Bianca for me seems like an ordinary Teenager girl that struggles with the new environment and with her parents, nothing new here. I didn't really feel Bianca to be honest I couldn't really connect to her deeply.
Lucas is the mysterious student Bianca meets at the beginning of the book and it seemed like the both felt immediately drawn to each other. But then Lucas ignores Bianca and
you keep wondering why? Lucas is the guy that stands up for weak students, defends them and he's kinda aggressive and apparently likes fighting. I liked him, he's a mysterious guy and it's hard to figure him out.
Balthasar is a student that is not only super gorgeous but also seems to be attracted to Bianca although he could have any girl in school. Instead of playing with the girls he rather goes with Bianca to the library and studies with Bianca. He's polite and sweet and I truly love him as a character.
Bianca's parents are teachers and got a job at Evernight. I like them, they are sweet as a couple and love her daughter deeply. They never thought they could have a baby which is why Bianca for them is like a miracle. Although they know that Bianca hates to change location and doesn't want to go to Evernight they keep saying that it's just the best for her.
The Big Wohhaa Plot Twist!
The reason why I liked this book so much happened in the middle of the book. You keep reading trying to figure out what is wrong with the school when it hit's you. Honestly I was so surprised and stunned, I flipped the pages back and looked if I might have missed something. I sat there with a open mouth and couldn't believe what just happened. As I said in the beginning, please PLEASE don't read the other synopsis from the other books, you don't want to miss this awesomatic plot twist! Really, this was just so incredible good written that you have to catch your breath. Well and this was not it, there is again one more plot twist at the end of the book which was also just great and leaves you shaking your head!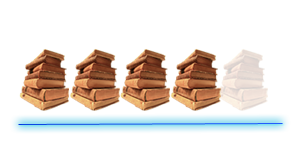 This incredible Plot Twist is the reason why this book get's 4 stars! It would have been a 3 star rating because I clearly liked the book but not as much as I though. I couldn't connect to Bianca so well which is fundamentally important to really love a book ( for me). But Claudia Grey got me with the way she created this plot and leaves you hanging in the air until she just takes a hammer and hits you, hard!
Links, Claudia Grey:
So Girls ( and Boys) please try to not spoil anything in the comments. I'm normally not that strict but in this case it's so important. So keep your comment spoiler free! Thanks!
My questions for you:
Did you read the book without knowing the
"big-twist-that-shall-not-be-mentioned" or did you know it before?
Will you pick it up now or is it not your cup of tea?

The following two tabs change content below.
Related Posts