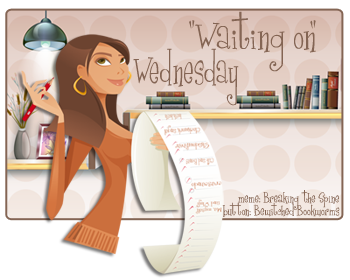 "Waiting on" Wednesday is hosted weekly by
Jill at Breaking the Spine
.
The Trust is the follow up to Secret Society, an incredible suspense-thriller by Tom Dolby. As soon as I finished Secret Society, I knew I needed to get my hands on this bad boy. Here's the synopsis on Goodreads:
Who can you trust when everything is secrets and lies?

It's a new semester at the Chadwick School, and even with the ankh tattoos that brand them, Phoebe, Nick, Lauren, and Patch are hoping for a fresh start. Each day, however, they are reminded of their membership as new Conscripts in the Society. The secret group that promised to help them achieve their every dream has instead turned their lives into a nightmare.

Exclusive membership lost its luster as the Society revealed its agenda to them and two of their classmates were found dead. Now they can't help but wonder: Who's next? While they search for the elusive truth about the Society, the Conscripts are forced to face their darkest fear—that they truly can't get out.

Will Nick and Phoebe's new relationship endure this strain? Can Patch and Nick's longtime friendship survive the truth that will come to light? The deceptions of the group's leaders, once trusted friends, and family will test these four as they fight to leave the Society behind.

The Trust, Tom Dolby's sequel to secret society, is an alluring glimpse behind the facade of a life of entitlement, where secrets aren't merely fun—they're deadly.
Secret Society was SO GOOD!!! My review will post this weekend but it was so gripping and well-paced with characters that I really loved that I can't wait to read it's sequel. And the best part? YOU can win a copy of The Trust on Goodreads now!!! So go and sign up!
So that's me for this week's WoW. Now…what books are you dying to get lost in?

The following two tabs change content below.
Related Posts