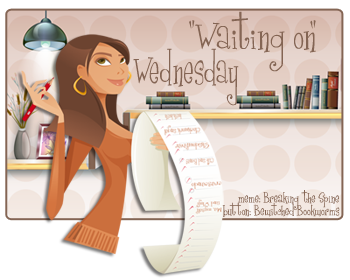 "Waiting on" Wednesday is hosted weekly by
Jill at Breaking the Spine
.
I love a good, quick, easy read.
Add a dash of suspense, a sprinkle of laugh out loud banter,
a lovable protagonist, and a hottie hot man of mystery,
and I'd call that a highly satisfying Friday night.
I've found an author that delivers all this and more.
Thusly —
This Wednesday I am dying to get my hands on:
Deadly Little Games is the third book in
Laurie Faria Stolarz's Touch Series.
Just in case you haven't read or heard of this awesome series,
Deadly Little Games come out December 28th, 2010.
Annnnd I've got my copy pre-ordered.
Tis what I know and what I've got.
What are you waiting on, my friends?
Until next time–
Yours forever truly,
The following two tabs change content below.
Related Posts