It's Friday and the weekend is upon us! So, let's celebrate with some Blog Love and Networking!
Let's start with Jen's Blog Hop.
Each week there is a new question to answer, which is fun and also helps to get to know each other better. This week's question is from Alex over at Geek in the Brink . She asks:
What do you consider the most important in a story: the plot or the characters?
Love that question and it's an easy one for me. It's most definitely the characters. I need to fall in love with them, or even hate them they need to trigger all kind of emotion. Of course the plot is important too, but if I cannot love the characters the plot can be as good as it wants – I won't like the book.!
Parajunkee
is also running a Follow Friday meme that we love. This week she's featuring Carmel from
Rabid Reads
who poses the question:
What did you study in college, or are currently studying and did it lead to your current 9 to 5 or are you doing something totally different?
Ok I'm dying to know what all you guys answered on that one!
After school I went to University to study Biology and right now I'm working on my PhD. Next year I will finish and it scares the hell out of me thinking about my defense. I working in a pretty cool research field (Stem cell research – from mouse of course!) and I'm also doing lots of teaching which can be both totally frustrating and totally rewarding.
Here are some Highlights of the last week:
All good things come to an end. We announced the winners of the Santa's Sac Scavenger hunt and we are so sad this fun is over now. We had a blast with all of you and thanks so much for playing along!
Still time to jump into the Beautiful Darkness Book Discussion. Week 7 by the wonderful AH from goodreads. Please join our discussion by answering this weeks question. And… as a cheery on top you are entered in a giveaway!!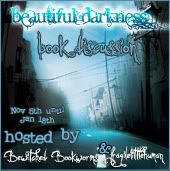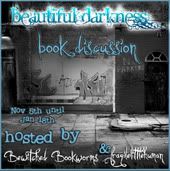 We had Lily and Scout from Chloe Neils Firespell series here and oh boy they've been fun to talk to!! check out their super funny interview of awesomeness here!
And don't forget to hop on over to our Audiobook Challenge for 2011! It's going to be great fun and a great way to enjoy books even when you can't have one in your hands. Check it out!!
Exciting times, no? Now go and get lost…in a book!
The following two tabs change content below.
Related Posts