Hello and Happy December 12th!
Welcome to the last day, before you can enter for the Grand Prize…
It's been so much fun and we are so sad this is already almost over.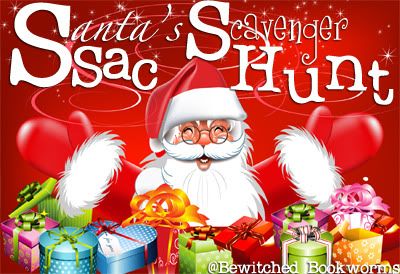 Today's clue is as follows:
More than one Bookworm has

fallen

for this book

filled with angels, angst

and

a kiss that will set your heart on fire

!

Find the package in this post and click on it.
This is the hidden box you'll find in the right post:
Remember: please leave us a comment on this post and let us know
if you were able to find the correct post or if you need a hint.
If hints are needed, we'll give up to three hints in addition to the clue above,
so let us know in the comment below how it goes.
Good luck!
Don't forget to come back tomorrow to enter the final sentence you collected
over the last 12 days! For those that came later,
you still can go back and collect the words so that you can
enter for the Grand Prize drawing tomorrow!
There is not so much left in Santa's sac.. but he drew out this wonderful book for you
yesterday
by Heidi Kling

The following two tabs change content below.
Related Posts