Nevermore
by Kelly Creagh
Published August 31st 2010
goodreads, amazon
And the raven, never flitting, still is sitting, still is sitting


On the pallid bust of Pallas just above my chamber door;
And his eyes have all the seeming of a demon's that is dreaming,
And the lamp-light o'er him streaming throws his shadow on the floor;
And my soul from out that shadow that lies floating on the floor
Shall be lifted – nevermore!

from "The Raven" by Edgar Allan Poe

Cheerleader Isobel Lanley is horrified when she is paired with Varen Nethers for an English project, which is due—so unfair—on the day of the rival game. Cold and aloof, sardonic and sharp-tongued, Varen makes it clear he'd rather not have anything to do with her either. But when Isobel discovers strange writing in his journal, she can't help but give this enigmatic boy with the piercing eyes another look.
Soon, Isobel finds herself making excuses to be with Varen. Steadily pulled away from her friends and her possessive boyfriend, Isobel ventures deeper and deeper into the dream world Varen has created through the pages of his notebook, a realm where the terrifying stories of Edgar Allan Poe come to life.

As her world begins to unravel around her, Isobel discovers that dreams, like words, hold more power than she ever imagined, and that the most frightening realities are those of the mind. Now she must find a way to reach Varen before he is consumed by the shadows of his own nightmares.

His life depends on it.
I didn't want to read this book, honestly the synopsis didn't appeal me. I've never read Poe to begin with. I'm German – don't forget, so we've read other classics than you guys. Then the premise sounded a bit strange and scary. Honestly I have no clue why I picked it up but I'm.so.very.glad.I.did!!
This book exceeded all my expectations. Even after finishing the book, the story and the characters were in my mind for days, I couldn't let the book go and I was sad when it was finished.
But let's start at the beginning:
The story's told from Isobel's POV and she is the typical beautiful, popular Cheerleader. Hanging out with her Cheerleader friends and the boys from the Football team. Of course she's also dating the "right" guy. So life seems pretty much perfect for her. Until the day she got teamed up for a class project with Varen. Varen is all what the popular kids hate: he's goth, he's different, he seems weird – he's a Freak. So Isobels and her friends are not happy with Isobel having to work together with him. But of course she has to deal with him in order not to fail this class!
If you have friends like this you don't need enemies...
Well, this is when the story truly begins. Isobel's friend are so cruel and they don't get that she has to spend her time with Varen. But all they see is, that popular Isobel hangs out with this Outsider and Freak!
The first part of the book is about this, how Isobel deals with the cruelty of her so called friends and when she starts to get more glimpses into who is Varen really like. I was astonished by the behavior of those kids -how can they be so mean?? It broke my heart!
I am in love with Varen
But the most amazing character was Varen and I fell in love with this kind, strong, determined but also vulnerable and oh so lonely boy! I found a place in my heart for him and I'll keep him there!
We follow those two different kids to get to know each other, to learn from each other and to see behind a facade of Cheerleading costumes or Goth masquerade. It was wonderful to follow their development from hating each other (for no good reasons) to becoming slowly friends although everyone seems to hate seeing this.
I was cheering a few times for Isobel about her kindness and bravery to stand up for someone else agains her friends. (Which are no real friends – to be honest!)
Then, put some surreal suspense in the mix!
The second part then goes deeper and this is when it's getting weird and also scary. Isobel and Varen are writing a paper about Poe, about his life and his weird circumstances of this death. Soon weird things happen to Isobel, like having weird dreams and finding herself in weird and scary places. The plot moves then forward and takes a turn from normal High School drama to Paranormal and mystery drama. This transition makes this book even more special and incredibly good. I won't spoil anything right now – so I leave it just like this. All I want to say is, that it really became totally surreal and Oh soooo scary.
Bottom Line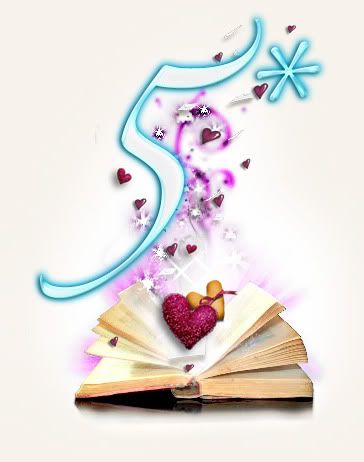 This book lives from those awesome and so contradictory characters It's a heart warming story about seeing behind a facade, seeing the real person behind the masquerade and leaving behind all the presumptions you had before. Standing up for each other, even if it means getting out of your comfort zone. The mystery and surreal suspense gives is a fascinating edge. This is a book you don't want to miss.
The following two tabs change content below.
Related Posts