Who doesn't love Angel Stories?
Who doesn't love a good Love story?`
Mix that with some Ghosts, Vampires , Werewolves and Witches and there you go!
Ashley Hunter is intent on uncovering the truth about her father's disappearance. But Ashley realizes she's in for more than she bargained. Not only has she inherited a decrepit pub, she's also inherited ghosts and demons. Then Cristian arrives, a mysterious man who insists he only needs a room to rent. She believes him, until one by one her ghosts start disappearing…

As a fallen angel destined for a life of servitude, Cristian Lucius is relegated to protecting earth from unwanted spirits. But he can't accomplish this daunting task alone. He requires assistance from the very woman who frustrates him as much as she intrigues him. Cristian is determined to ignore his intense attraction for Ashley, and focus on his mission. If they don't work together, they won't have a chance in hell of defeating the demon threatening their lives. The problem is getting Ashley to trust him. No easy task, for Cristian is the very man responsible for her father's disappearance.
Get lost into a world of
Ghosts, Angels, Witches and strong love
The story starts with Ashley arriving at the pub she inherited from her aunt trying to leave her old live behind – including a fiancé she didn't really love. She was always different – she was able to see and talk to ghost, which (you might guess it) wasn't something that made her look normal. Her Mother also never really supported her and her father disappeared early. So she's determined to learn more about her father and to start a new life!
Too bad that the pub is full with ghosts and the small town is full of supernatural creatures. Oh and than there is this beautiful intense man that wants to buy her pub and won't leave her alone!
Soon, Ash starts talking to the ghosts and realizes that she can't leave out that part of herself even if she wants to. But, when Cristian this intense stranger rents a room things begin to happen that forces Ashley to finally admit that she's different and that magic is not something only found in books!
Later, she realizes that there is something going on in her house that goes beyond some ghosts that just linger on earth. Soon, she has to face things she never believed in and that are far more dangerous…..
Ashley, Cristian and
some intense love story
Ash at the beginning is totally insecure since she was always running from herself, but now is determined to find out more about herself and her father. Apparently her father (and aunt) are the key to her unusual ability to see and talk to Ghosts. It was really good to see Ash develop and embrace her ability.
Then there is Cristian and Ohhh.Myy.Gosh he's hott! He's an Angel on earth to help ghosts find their way to "the other site" . And well, what shall I say : He's an Angel and hott! Oh ..uhm yes I said that before… He feels immediately drawn to Ashley but he tries to avoid this feeling for her. He thinks Ash should run from all the madness, ghosts and witches – but Ash is at a point where she can't do that anymore.
Those two feel so attracted to each other, yet they won't admit that and try to avoid those intense feeling for each other. Intense is what describes this relation the best. They push each other away all the time, just to come back! There is apparently now way to avoid those feelings they have, but Cristian tries everything to get her leave.
Bottom Line
The Plot in "Ghost Hunter" is full of
magic, mystery, suspense and intense love. The characters are deep and intense.
The constant push and pull between Christian and Ashley keeps you turning the pages!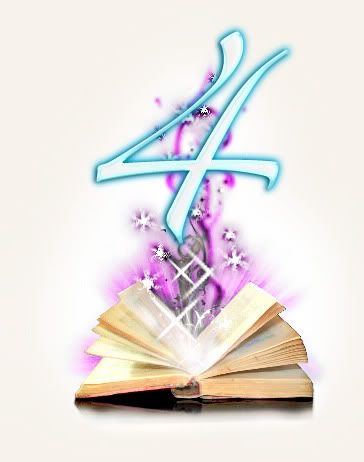 Find Lori Brighton on goodreads and on her webpage. She is also author of a Romance Novel "Wild Heart" and on her website you can download a free short story!
The following two tabs change content below.
Related Posts