I had "Once a Witch" on my pile since a long time, yet I never picked it up. There were always some other books that I wanted to read first. Then, I saw that the next book "Always a Witch" is coming out next year and I finally read "Once a Witch"
Once a Witch
by Carolyn MacCullough
Published September 14th 2009
Synopsis from
goodreads
Tamsin Greene comes from a long line of witches, and she was supposed to be one of the most Talented among them. But Tamsin's magic never showed up. Now seventeen, Tamsin attends boarding school in Manhattan, far from her family. But when a handsome young professor mistakes her for her very Talented sister, Tamsin agrees to find a lost family heirloom for him. The search—and the stranger—will prove to be more sinister than they first appeared, ultimately sending Tamsin on a treasure hunt through time that will unlock the secret of her true identity, unearth the sins of her family, and unleash a power so vengeful that it could destroy them all. This is a spellbinding display of storytelling that will exhilarate, enthrall, and thoroughly enchant.
For starters, this was a fun quick and good read and I totally love the name of the main character: Tamsin, what a unique and lovely name!
On The Plot
Tamsin is from a family of witches that all have unique Talents, and she's the only one that doesn't have a talent. This makes she kind of an outsider among her family so she decides to go to school in NYC with normal people, just so that she doesn't feel like a freak. Still, she always wanted to just be like the others from her family and she wanted nothing more than the approval from the family. Which is why she jumps right onto the chance to prove herself when this goodlooking guy asks for her help. The search leads Tamsin to find more about her past and suddenly she travels back in time in the search for this clock.
The plot was fast moving and full of magic and self-finding. Tamsin always wanted to turn her back to the magic she apparently is lacking but now she jumps right into it.
The Characters
and
The Love
Tamsin is the main character and I love reading the book in her voice. I felt easily connected to her and found her to be a funny, strong, loyal and brave lead. It hurts seeing her being the outsider or the black sheep in her family and it was great following her in this path of self-finding.
Then there is Gabriel. Honestly, what is a good book without a strong swoon worthy guy? Gabriel is awesome! He and Tamsin are friends from childhood and they meet again after years without contact. Well, Gabriel is grown up now and reallly really handsome. Oh and of course he has a thing for Tamsin.
He has a special Talent: He can find anything someone misses. Be it a person or .. a clock!
So when Tamsin realizes she cannot find the clock alone she asks Gabriel to help her. Loved the interaction between those two and it was great to see them falling for each other. This wasn't the you are my soul mate kind of love, this was simple two people falling for each other and it was sweet and lovely!
Bottom Line
This was a fast, funny, quirky read full of magic and mystery!
The book is short enough to be read in a fe hours and it will be well wroth your time!
Looking for something light, not too much drama and simply want to have some
fun, then pick up *Once a Witch*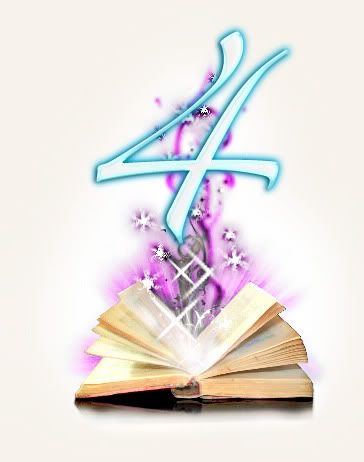 The following two tabs change content below.
Related Posts