This was one of the releases I had to grab as soon as they came out.
I saw reviews of the book and I knew I had to read this book..
Well, it didn't disappoint!
by Sophie Jordan
Published September 2010
goodreads
,
amazon
synopsis from goodreads
beautiful, hu?
With her rare ability to breathe fire, Jacinda is special even among the draki—the descendants of dragons who can shift between human and dragon forms. But when Jacinda's rebelliousness leads her family to flee into the human world, she struggles to adapt, even as her draki spirit fades. The one thing that revives it is Will, whose family hunts her kind. Jacinda can't resist getting closer to him, even though she knows she's risking not only her life but the draki's most closely guarded secret.
A unique plot
and
A unique world
Just read the synopsis and you immediately get that this is indeed something unique. Supernatural- Yes, but no Vampires, no Angels but Draki's! Awesome! Ms. Jordan created supernatural creatures that are descended from Dragons and that have the ability to change into human form. There are different kind of Draki's, each with a special ability and each in a different color. Like Draki's that are able to breath under water are blue…
But, they are hunted for their blood and their skin so they have to hide in order not to get killed. They hide in human form in kind of small villages and communities, that are "run" by the alpha males. They have strict rules to prevent being caught.
I love and adore they way the Draki's are described and I had them visualized in my head – absolutely beautiful! Seeing those on a big screen in a movie would be breathtaking!
Jacinda is one of the rarest Draki's ever and therefore highly valuable to her community. Of course she's also already promised to the next Alpha male Cassian. But Jacinda loves being a Draki so much that she constantly breaks the rule not to fly around in daylight. In the end this causes her, her Sister and her mother to flee from the community and try to hide in a small town of humans.
The Characters
and
The Loooovvvveeee
Of course there is a love story! And it couldn't be more dramatic than that Jacinda falls in love with one of the Hunters that hunt and kill her kind. Will is one of those hunters and it happens that he's in the same school Jacinda and her sister enroll. Coincidence much? Yeah – a bit…
She immediately feels so drawn to him and although she knows that he's dangerous she cannot hide this intensity she fells when near him.
Jacinda is a wonderful character. She absolutely loves being a Draki so she is angry with her mother when they leave her tribe, but her mother insists that it is only for her best. Also, her mother hopes that Jacinda looses the ability to shift into a Draki. Jacinda is desperate not to loose this! And whenever she's near Will she feels her Draki awake.
But soon she also sees that Will is not like the other Hunters, he's different. He's compassionate and also doesn't seem to enjoy the killing like his family.
A normal human live?
What I found most cruel is that her mother wanted Jacinda to loose her Draki-self. Jacinda's sister is one of the rare kind that never showed the ability to shift into a Draki, so her mother stopped shifting to. Of course Tamra was more than happy when they finally left the Drakis in order to live a normal human life. For the first time she doesn't feel like a freak.
It hurts to see Jacinda being so desperate – she loves what she is and she cannot really fit into a normal human live. Her mother and sister constantly told her it would be the best if she finally just accepts her new live and forgets about the old.
Bottom Line
I found the story beautifully unique and intoxicating.
I love Jacinda as a character although it hurt seeing her being so trapped inside her human body.
The love story was beautiful and Will is a wonderful boy, (who has his own secrets…)
The ending is a real cruel cliffhanger which leaves you breathless
and waiting for more.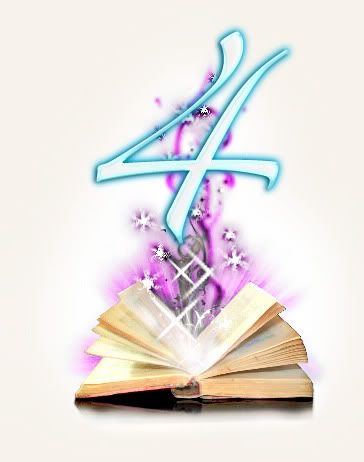 Linkies:
The following two tabs change content below.
Related Posts