TGIF!!! It's Friday, which means are this close to have weekend! Let's celebrate with some Blog Love and Networking!
Each week there is a new question to answer, which is fun and also helps to get to know each other better, so here's this weeks question is from Vicky from "The Wolf's Den"
"What are your feelings on losing followers? Have you ever stopped following a blog?"
Oh my goodness what a good question. Honestly, it makes me sad of course since it obviously means that this person doesn't like what you have to offer on your blog. BUT, I also look at it from a different angle and I also stopped following some blogs in the past and I'm sure this blogger mus have felt the same way I did.
I follow so many blogs but I really can't read every post from every blog I follow and this is not right. There are Follower and then there are the people the really follow your blog and take their time to comment on what you have to say. So I follow lots of blog, although I only comment on a few of them. I read most of the post in my google reader but I can't comment on all them and this makes me somehow sad as well. Comments, Interaction is what matters! Don't get me all wrong please, I love every follower we have but reading a comment on a post makes me really happy! So I will follow Jen's Challenge for this week, let me quote her:
BLOG HOP CHALLENGE: With this in mind, I have a challenge for you. This challenge will take some dedication on your part this week. I want you to find ONE blog in the Hop list that you genuinely WANT to follow (try to find a new blog, if you can!) and make at least 5 comments on their blog this week on 5 different posts. Get to know this blogger and what they post about. Next week, as part of your Hop post, I want you to post about your experience with this challenge. Just tell us what you thought of the challenge, who you found to follow and link to the posts that you commented on I hope you will participate and help us all to build our community! Let's dig a little deeper and get to know each other! Remember, the point is to be genuine! Not to follow for the sake of following! Because, if you are genuine, you are much more likely to get people to follow you back. Trust me on this.
I totally love this idea and I try my best to do so this week!
Maybe you also like the idea and choose one blog where you follow the post more closely and comment a bit more than
you usually do. It's all about showing the love!!
Thanks Jen for this wonderful challenge!


Parajunkee
is also running a Follow Friday meme that we love. This week she's featuring Monica@
The Bibiliophilic Book Blo
g. This week's question is
Who are your favorite authors?
Oh wow that is a tough question since there are so many wonderful authors. I love and adore all books Karen Marie Morning wrote (Remember? I'm obsessed with her Fever series… there I said it again..), then I absolutely love Julia Kagawa, JR Ward and of course Kami Garcia and Margaret Stohl !
So please stop by both Parajunky's and Julie's sites and see who else is out and about doing the book blog networking thing!
Finally, we'd love to take the opportunity to welcome all the new faces and the old ones too! *waves* Glad you are here and we hope you like it here at the Bewitched Bookworms.
To get an impression about us, this was what we were up to at the Bookworms last week:
Last week on Friday Heather read and reviewed Scott Nicholson's new novel "Disintegreation", I can tell that Heather loved this book! But also, Scott's writing is really really good!
Saturday's Notable Quotable was from Pushy with a quote Lauren Oliver's "Before I Fall", Pushy choose a wonderful quote that makes you want to read this book!
uhyesplease and Greta ( a good friend of the Bookworms) participated in the "Random Magic" Blog Tour.
Ghost Hunter is a wonderful paranormal Romance, with all you love: Angels, Demons, Vampires, Werewolves.. and love.. Check out my Review: "Ghost Hunter" by Lorie Brighton
It's finally here!!! We started the Beautiful Darkness discussion with the Prologue! Please join us and comment on this weeks post! You also have to chance to win fabulous prizes! Oh and please feel free to grab the Button and help promoting!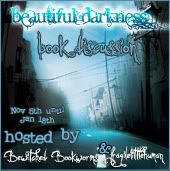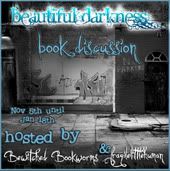 I read the two books in the "Wondrous Strange" series, a wonderful Faery story with lot's of twist, turns, magic and looooveee!
The following two tabs change content below.
Related Posts