It's Friday and that which means are this close to have weekend! Let's celebrate with some Blog Love and Networking!
Each week there is a new question to answer, which is fun and also helps to get to know each other better, so here's this weeks question is from Christine @ All about YA books
"Since Thanksgiving is coming up next week, let's use this week's Hop to share what we are most thankful for and what our holiday traditions are!"
This question should be answered by my US Bookwoorms. In Germany we don't have Thanksgiving, so….
But Im thankful for my family and that their my parents are still in good health. My mom was sick 3 years ago but now recovered which was amazing! I am so thankful she is now so well!
Of course I'm thankful for having meet so many wonderful people the last year. Specially my Bookworms here became an important part in my life. Like, when Pushy and me don't have to chat (at least!!) every second day I miss her terribly. Or when I don't see Heather in gChat for a whole day. Those ladies became a big part of my life!
Parajunkee
is also running a Follow Friday meme that we love. This week she's featuring
Ginger @ GRead
. I follow Ginger since some time and I truly love her blog, so check her out!
How long have you been blogging?
I started blogging with my Twilight Blog and this was June 2009, so roughly 1.5 years…
So please stop by both Parajunky's and Jackie's sites and see who else is out and about doing the book blog networking thing!
Finally, we'd love to take the opportunity to welcome all the new faces and the old ones too! *waves* Glad you are here and we hope you like it here at the Bewitched Bookworms.
To get an impression about us, this was what we were up to at the Bookworms last week:
Pushy's had an amaaaazinnngg Mailbox this week: In my Mailbox -Pushy edition! She got all the books I git at the Frankfurt Book Fair (to prepare for an awesome giveaway for you guys!!) and she got a few other incredible great books!
I reviewed The Lying Game and I absolutely loved it! Please have a look and my review and see for yourself that you have to read this book ;))
I reviewed the Intertwined series by Gena Showalter, I absolutely adored Intertwined so gave it 5 enthusiastic bookies, then I also reviewed the second book Unraveled and gave it 4 stars! Oh and for the first time ever, I fell in love with a werewolf….
Oh and I've been featured on Missie's Blog "The Unread Reader" in her feature "When I'm Not Reading" . If you want to lear something about me, there you go ..and we had a lill cat fight over Barrons. But of course I won….
Still time to jumo into the Beautiful Darkness Discussion. Week 3 is up and people left already awesome comments on that one! Please join our discussion by answering this weeks question. (and… as a cheery on top you are entered in a giveaway!!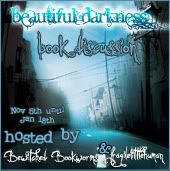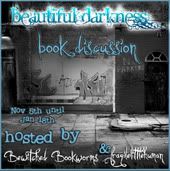 The following two tabs change content below.
Related Posts