Wow… this is unbelievable but this review here is our 100th! Yesterday Pushy wrote a mail to all of us telling that she saw on our goodreads account that the next Review will be Number 100. Wohoo!!!! And the Review scheduled was mine… so I have the honor to write the 100th Bewitched Review! Truly, I can't believe how this blog developed in only 7 month! We are celebrating right now our 500th Follower and when I look at our Follower count right now we have 623, Oh my Gosh guys you are the best!!! And now we have our 100th Book Review…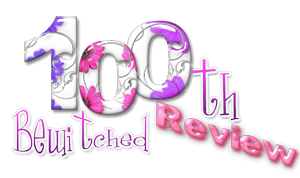 I'm happy to review one of the books that left me speechless because I loved it so much. I'm talking about Personal Demons and ever since I started following the authors blog I wanted to read this book! So the day the book was released I bought my Kindle version and then I devoted this book!
by Lisa Desrocher
published September 2010
goodreads
, amazon ( Kindle version available)
Me owns a copy!
Ok the cover is not the best ever..but it's ok…
Ok first the synopsis from goodreads:
Frannie Cavanaugh is a good Catholic girl with a bit of a wicked streak. She's spent years keeping everyone at a distance—even her closest friends—and it seems her senior year will be more of the same…until Luc Cain enrolls in her class. No one knows where he came from, but Frannie can't seem to stay away from him. What she doesn't know is that Luc works in Acquisitions—for Hell—and she possesses a unique skill set that has the King of Hell tingling with anticipation. All Luc has to do is get her to sin, and he's as tempting as they come. Frannie doesn't stand a chance.

Unfortunately for Luc, Heaven has other plans, and the angel, Gabe, is going to do whatever it takes to make sure that Luc doesn't get what he came for. And it isn't long before they find themselves fighting for more than just her soul.

But if Luc fails, there will be Hell to pay…for all of them
Frannie,
aka
sweet girl that is somehow special
The book is written from her POV and also from Luc's POV (I'm coming to that later) and Frannie is a girl that is kicked out of the Catholic school because she was asking to many questions. Specially after her brother died she was so shaken that she kept everyone at a distance. Her brothers dead plays an important role in the book and maybe it was also because of this that I felt so easily connected to Frannie. I could totally relate to what happend to her and why she reacts that way. I read other peoples reviews and some said that the issue was too much present in the book, but I have to say that all those who experience such a great loss knows how things like this never leave you alone. I think the author did a great job in displaying this.
Frannie is somehow special but of course she has no clue about this and it takes the whole book to figure out why in fact she's special. But both, Heaven and Hell know about her and wants her on their site. This is why Hell sends Luc to seduce her and Heaven sends Gabe to rescue her. This is when her journey starts!
Luc
aka
The Devil from Hell, aka Lucifer Cain
The other part of the story is written from Luc's POV and I absolutely loved how it was so easy to switch from Frannie's POV to Lucs. Normally I have a hard time switching from one POV to the other, but in this book it totally worked!
So Luc is the obvious hot and bad guy! He looks incredible good, has Tattoos and Piercings so everything how you would imagine the bad guy. First, he sees in Frannie just one of 1000 he recruited for hell and just wants to do his job, but again something about her is different and the obvious starts. He gets more and more reluctant to really bring Frannie to Hell….
Gabe
aka
The Angel from Heaven
Gabriel is send from Heaven to rescue Frannie and bring her to Heaven. Not really "bring" her, it's more to make sure that when she dies she goes to Heaven and not to Hell. It's like bringing on a "tag". Anyway, Gabe tries everything to get Frannie away from Luc's influence. Gabe is the ultimante good guy basically the best friend you could imagine and just otherworldly gorgeous!
Love Triangle
Honestly, for me it didn't really feel like a Love Triangle. Gabe's POV is missing so you only get into Frannies and Luc's heads and see them falling for each other. Gabe for me seemed more like the big brother and the love they share is more like family love. But, this you have to see for yourself!
Cliché much?
This book was full of cliché's and both guys are the epitome of Hell and Heaven stereotypes. But I LOVED this, I loved how she played with it and took the cheesiest clichés. She was not afraid to name her Luc the devil from hell Lucifer Caine and Gabe is Gabriel from Heaven. It might not be your cup of tea but I totally enjoyed this ride of fun! I give you one example: Frannie is on a party drinking a beer when she first meets Gabe. Gabe aks if she wants something to drink. "Something else to drink? Water, soda?" (..) I feel the cup lifting from my hand. Then Luc appears and hands her back the beer!
Honestly, I had to smile when reading this.
I really think those clichés work perfectly in this book and I just found them perfectly funny and well placed!
Love
Oh my.. the Love!
The love story in this book is simply beautiful, really! You know I'm a sucker for epic love and a good love story. In Personal Demons I get everything I want and I loved to see the love between Luc and Frannie develop. There are some scenes that are just heartbreakingly romantic and beautiful! If you read the book and you will read the "Soul Touching" scene, remember my words!
But I give you one quote that is simply beautiful ..
"You are the only one who's ever known who I am , who I am not, and who I want to be. And somehow you love me anyway."
*sighs heavily* Oh and although this is a YA book, we get a bit of hottness and sexiness – not too much but absolutely in the right amount that keeps it YA but enough for us grown ups 🙂
Bewitched Rating
This deserves a 5 plus rating because I absolutely adored this book. It surprised me that I loved this book so much, I didn't expect to be so head over heels but I am.
Personal Demons is one of the best Debut Novels I read this year, it was witty, funny and a fast paced page turner. The characters are wonderfully portrayed and just so easy to love. Personal Demons takes you on a roller coaster between good and evil, Heaven and Hell and in between is a wonderful love story the will let your heart swell!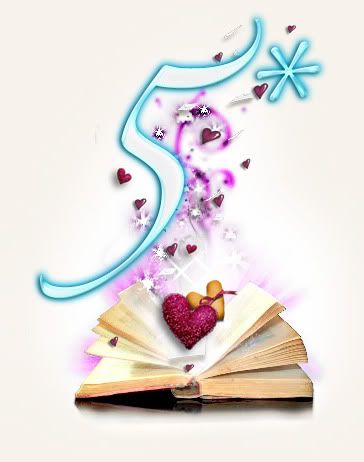 I hope you gonna pick this book up and give it a try and I also hope you gonna love it as much as I do. I can't wait for the next book in the series, oh yes it's a series… Lisa Desrochers found a devoted fan in my and I will most definitely read all her coming books!
Personal Sin is the next book in the series and is about to released in June 2011
The Linkies.
Lisa Desrochers on goodreads and her Blog.

The following two tabs change content below.
Related Posts