Today I'll review an entire series. Well, not the complete series since there will be more books later on, but at least what is out so far. I thought long about reviewing each book, but I figured it makes sense to review all of them together. Apart from that, I'm pretty sure if you read the first one you won't want to wait to read the next ones!
Be warned: It's Addictive, It's Awesome, It's Lovely!
The Immortal series by Alyson Noel
Synopsis
This is a series about Ever, a young girl who lost her entire family in an accident: Father, Mother, little Sis Riley, and her dog. She's the only survivor and she is different now. Ever's now living with her Aunt and moved away from her previous life and all her friends to California.
Why is Ever different now? She is psychic; she can read peoples minds. With one touch she knows nearly everything about people, and she sees people's Aura – always glowing and changing according to their mood. Everyone has an aura – apart from dead people…
Ever's struggling hard with being different, with the incredible loss of her family, and with her new abilities or gifts. Nobody knows about her psychic gifts, and to all the other kids in school she is just a weird freak. She only has two friends: The funny gay guy Miles (who is really funny!) and Haven.
It's tragic and incredibly sad how Ever's life is described.
But one day will change her life. It's the day when Damen Auguste rolls into her school and her class. He's incredibly gorgeous, extremely wealthy, truly exotic, and did I say incredible gorgeous and beautiful? But he's also mysterious, and things happen around him that no one is able to explain. When Ever first lays her eyes on him, she is instantly drawn to him and feels a recognition she cannot explain. Moreover, when he's near her, the constant noise around Ever simply disappears. Damen is both light and dark, and Ever has no clue who he really is and what kind of secrets he keeps.
My Review:
Ever:
Apart from her psychic gifts, she is a normal girl desperately wishing to get her former life back, where she was one of the "cool" girls who are super gorgeous, part a big clique, and have cute boyfriends. And she wants her family… She is lonely, incredibly lonely since she can't tell anyone about her weird ability, not her Aunt or even her best friends. The only one who keeps her mood up is her sister Riley…her ghost or whatever you want to call it. She's the only one who can see her, but she's thankful that at least she can speak openly to her sister.
Damen:
He's everything a girl dreams about: beautiful, wealthy, and mysterious! One quote made me giggle, and I loved the comparison. "He wears Motorcycle boots that are more GQ than Hells Angels." But Damen is not the perfect guy! He does things I truly didn't understand. I was so angry with him!
What I thought while reading:
Well, I truly adored and loved those books, and I can't wait to read the next books in the series. From the description, it sounds like many other recent YA novels, with mysterious gorgeous boy and a not so popular girl, but honestly what is so bad about this?! Still, the characters are new, and they are not all sunshine or only do great things. I found myself sometimes annoyed by the decisions they made, specially Ever – but this makes Ever even more real. No one ever does everything perfectly and with great thought; everyone makes a wrong decision sometimes. Although it seems obvious to the reader, and you might want to scream and yell at her, "What the heck girl?! DON'T DO THIS!" But she's a teenager, and she does take wrong path.
Still, Alyson created a wonderfully magic world and a dreamy romantic and epic love story. Once again, I fell in love with a dark mysterious guy. Damen is awesome and so incredibly sexy!
What I liked most about those books is the fact that (like I said before) not everything what our lovers do is right, and I was so frustrated sometimes!! I would have loved to scream at them and shake them and ask them, "Why the heck did you do that?!" But when a book brings out such feelings, it can't be that bad! I often had tears in my eyes (WIME, you know…), and my heart aches from the pain Ever had to go through.
I read tons of other reviews about the books, and not all agree with me. There is a large number of reviews that say how badly written the books are and how poorly the characters are developed. Some people are totally annoyed by Ever and Damen, and I read things like her being so selfish. In all honesty, I agree with some statements, but altogether I really loved the books, maybe also because the characters are different. Maybe also because I believe that, when someone loses her whole family and even thinks it's her fault, you change. You hide in yourself in the fear of losing again. It might seem selfish, but it might be just a way to protect yourself.


My verdict: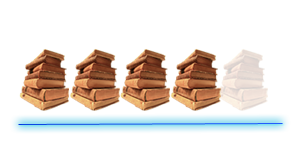 Links:
What did you think?
I know that at least one Bookworm would
act as my counterpoint because
she didn't like the books at all.
What about you?
Did you read them, love them, hate them?
Will you give them a try now?
And finally (as usual from me) a Book trailer
(although I didn't like this trailer that much they could have done much much better, but still good enough for an impression).
Oh and I want to tell you, after you read those books, red tulips will have a different meaning for you *swoon*

The following two tabs change content below.
Related Posts