Fire Burn & Cauldron Bubble
Author: H.P. Mallory
Published: July 2010
Links: Goodreads, Smashwords
free eBook received for review from author
Description:
A self-deprecating witch with the unique ability to reanimate the dead. A dangerously handsome warlock torn between being her boss and her would-be lover. A six hundred year old English vampire with his own agenda; one that includes an appetite for witches. The Underworld in a state of chaos. Let the games begin.

Life isn't bad for psychic Jolie Wilkins. True, she doesn't have a love life to speak of, but she has a cute house in the suburbs of Los Angeles, a cat and a quirky best friend.

Enter Rand Balfour, a sinfully attractive warlock who insists she's a witch and who just might turn her life upside down. Rand hires her to help him solve a mystery regarding the death of his client who also happens to be a ghost. Jolie not only uncovers the cause of the ghost's demise but, in the process, she brings him back to life!

Word of Jolie's incredible ability to bring back the dead spreads like wildfire, putting her at the top of the Underworld's most wanted list. Consequently, she finds herself at the center of a custody battle between a villainous witch, a dangerous but oh-so-sexy vampire, and her warlock boss, Rand.
As the cover of this book implies, this is a quirky, fun, light-hearted take on the paranormal. Jolie is a very likable girl-next-door kind of girl (who just happens to see auras). Her life is calm, if somewhat boring, until Rand walks into her shop. Rand sees power in Jolie that she's never even imagined could exist and despite her, and even his, initial resistance, they find her increasingly dragged into the contentious world of witches, werewolves and vampires (oh my!).
I enjoyed the lighter touch this book brought to the realm of the supernatural and I enjoyed both Jolie and Rand, as well as many of the side characters. This is the first book in what the author intends to be a series though, and it shows: there are several unanswered questions at the end of the book, and some major events in the book that could use, in my opinion, more explaining. But overall an enjoyable read.
Bottom Line
An interesting freshman effort with characters you'll want to learn more about.
Pushy's Bewitched Rating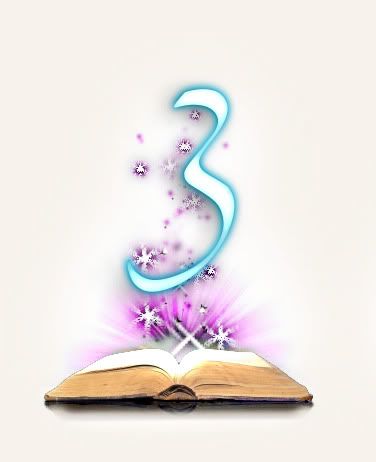 First, isn't the cover awesome?
I absolutely love her covers ( and *whispers* she did them herself!!)
Author:
H.P. Mallory
Published: July 2010
Links:
Goodreads
,
Smashwords
free eBook received for review from author
Description:
The murder of a dark arts warlock. A shape-shifting, ravenous creature on the loose. A devilishly handsome stranger sent to investigate. Sometimes working law enforcement for the Netherworld is a real bitch.
Oh I had fun with this book! This book is also placed in the Netherworld like the first book, but it has another main character: Dulcie. A Faerie that lives in the human world among humans. Here, in this book humans and magic creatures live together and humans are actually aware of each other. Dulcie is an investigator that deals with crimes done by creatures of the Netherworld. Imagine this like Men in Black, this came into my mind when I started reading the concept.
Dulcie is a sweet person that is not happy being a Faery, living among humans makes her wish to be human and not be different.
Soon, Dulcie finds herself in the middle of an investigation where she was the last one that actually saw the murdered warlock and now she has to solve this riddle… It seems like her live is in danger and she has no clue how all this is connected. Then, she meets this gorgeous stranger that tells her she has to help him but cannot say a word to her bosses.
Strange…
I enjoyed the book and specially Dulcie that is a super gorgeous Faery but hates her hereditary and wishes to be more like humans. This all comes form her last relationship where the stupid guy always told her how ugly her pointed ears were – poor girl! But then she meets this stranger and she has no clue who he really is, but he's definitely sexy and… he seems interested. Together they investigate this murder case and become closer. Then there are a few other really intriguing characters, like another Fae, Vamps and Warlocks!
It was a light and fun read and I really liked this book.
Bottom Line
HP Mallory created her own unique magic world with magical creatures and unsolved crimes. If you are looking for a light and fun Paranormal Urban Fantasy HP Mallory's books are worth a try! The only frustrating issue I had with the ending, it felt rushed and I didn't like that how Dulcie handled *gorgeous-sexy Stranger! But, I will definitely read her next book!
Danny's Bewitched Rating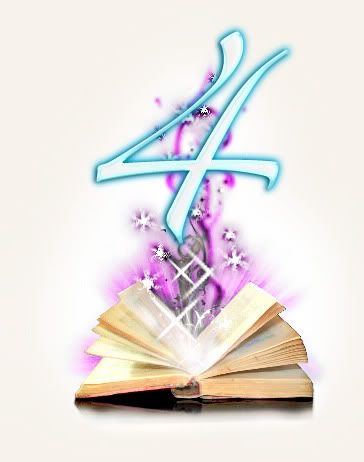 HP Mallory will join us soon for an interview and a giveaway, I hope you all will come back.
Linkies:
Now go and get lost…in a book!

The following two tabs change content below.
Related Posts