The Samaritan (Goodreads, Amazon-Hardcover, Kindle, Barnes and Noble- Nookbook, Hardcover)
by Fred Venturini (Website, Goodreads, Amazon, Barnes and Noble)
Published: February 1, 2011 by Blank Slate Press
(Paper copy provided by publisher for a fair review)
Book Description (From Goodreads):
To age is to embrace a slow hurt inside and out, to collect scars like rings on a tree, dark and weathered and sometimes only visible if someone cuts deep enough. Scars keep the past just close enough to touch, but healing is forgetting. Healing invites another cut. Healing is the tide that smoothes away our line in the sand. For life to begin, the damage must be permanent.

– Dale Sampson, The Samaritan

Dale Sampson is a nobody. A small town geek who lives in the shadow of his best friend, the high school baseball star, it takes him years to even gather the courage to actually talk to a girl. It doesn't go well. Then, just when he thinks there's a glimmer of hope for his love life, he loses everything.

When Dale runs into the twin sister of the girl he loved and lost, he finds his calling–he will become a samaritan. Determined to rescue her from a violent marriage, and redeem himself in the process, he decides to use the only "weapon" he has–besides a toaster. His weapon, the inexplicable ability to regenerate injured body parts, leads him to fame and fortune as the star of a blockbuster TV reality show where he learns that being The Samaritan is a heartbreaking affair. Especially when the one person you want to save doesn't want saving.

The Samaritan is a brutally funny look at the dark side of human nature. It lays bare the raw emotions and disappointments of small town life and best friends, of school bullies and first loves, of ruthless profiteers and self-aggrandizing promoters-and of having everything you know about human worth and frailty questioned under the harsh klieg lights of fame.
My Thoughts:
Cover:
I usually don't comment on the cover, but this one is a perfect example of putting things that actually play a decent sized part in the book out there for all to see before cracking it open. Baseball plays a large part of Dale and his best friend Mack's life, the gun plays an even larger part when used to create havoc and devastation, and the toaster is one of the funniest weapons I've ever seen used in a book. If you think that electrocution is the only danger when you stick a knife in there to wrestle your pop tart out, think again. Fred Venturini proves that something as simple as a toaster can do a lot of damage when wielded (im)properly.
The Story:
The novel starts off with a junior high aged Dale playing a game of "Blind Man" with the popular girls. The girls blindfold him and walk him into things on the playground. Dale goes along with this deception simply because he can't believe he's actually captured their attention when he's usually invisible to everyone. When they decide to run him into the most popular boy in their grade, just to capture the baseball star's attention, their trick backfires when Mack takes Dale under his wing and dismisses the girls.
Both products of one parent families, Dale and Mack find they can lean on each other when times get tough. They are best friends from that first incident on the playground throughout the rest of their lives. Just when Dale finally gets up enough nerve to talk to a girl, who just might like him back no less, tragedy strikes in one of the most devestating ways possible. And not long after, Dale's life takes another turn for the worse, leaving him alone and forgotten with a special gift that only he and his mother know about: he can regrow his limbs.
But his best friend hasn't forgotten him, even though they've been separated for a few years after high school while Dale wallows in self pity and isolation and Mack works with his father. As he lives a lonely existence and hits his lowest, Dale encounters his potential old flame's twin sister. Upon discovering the spousal abuse she endures, Dale decides he must save her. And that's when the deadly toaster comes into play.
When Dale needs his friend the most after he's found himself in too deep, Mack comes running to the rescue after receiving a text message cry for help. Once Dale lets Mack in on his secret, they decide to go to Hollywood to gain the fame and fortune that they always thought they would attain.
But what they find in Hollywood certainly doesn't make Dale happy, even though they do find fame and fortune. But is the price they must pay worth it in the end?
Bottom Line:
I loved this book. The writing and story reminded me a little of Chuck Palahniuk, especially with the unique one liners and ways to describe things. Dale is a very sympathetic character and the setting is vivid and believable. I grew up in a small Central Illinois town, so reading the first part of this book was like I travelled back in time to my hometown when I was a teenager.
This book isn't for the faint of heart when it comes to violence and blood. Dale's self mutilation while he's trying to understand the limitations of his gift is described in some detail.
But what stands out to me most is the heart with which this novel was infused with. You feel for Dale, quite simply because we all know what it's like to feel completely alone, even when surrounded by people. The journey through friendship, first loves, loss, regret, alienation, and remorse is a believable roller coaster ride.
I give this story a 5 out of 5. While the idea of someone being able to regenerate their severed body parts is fantastical, Fred Venturini produced a story so vivid, so truthful in every emotion, that you get sucked into Dale's world and believe it could happen.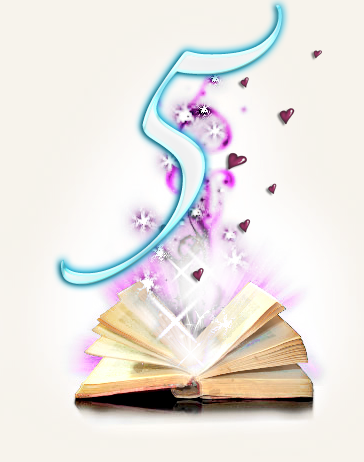 Check back here on Monday, March 7, 2011, for a guest post by Fred Venturini. He's kicking off his blog tour for The Samaritan right here on Bewitched Bookworms. There will be some cool giveaways, so don't forget to visit on Monday!!!

The following two tabs change content below.
Related Posts