Switched (Goodreads, Amazon – paperback, Kindle)
by Amanda Hocking (Website, Goodreads, Amazon)
Description from Goodreads:
When Wendy Everly was six-years-old, her mother was convinced she was a monster and tried to kill her. It isn't until eleven years later that Wendy finds out her mother might've been telling the truth.
With the help of Finn Holmes, Wendy finds herself in a world she never knew existed – and it's one she's not sure if she wants to be a part of.
My Thoughts:
Susie from ApplesNFeathers recommended these books to me. Since I was in between books and this one was just 99 cents on Amazon's Kindle Store, I went ahead and downloaded it. I figured I could read it leisurely throughout my Christmas vacation. I was immediately sucked in to this new world where trolls are real, but they look just like regular humans. For centuries, they have been switching their babies with human babies of rich families, ensuring a great upbringing and a source of wealth for the Trylle society.
Wendy was switched with a human boy and the mother knew that Wendy was not her child. When Wendy's adoptive mother tries to kill her on her birthday when she was young, her brother and aunt raise her until she is seventeen. She has always felt different, but everyone always chalked it up to the trauma of her psycho mother trying to stab her to death at the party.
But a new boy in her latest school seems to be stalking her and finally reveals that Wendy is not human. She must go with him to live with her real family, everything she has known has been a lie. Finn is a tracker and his job is to find the changelings and bring them back to Trylle when they are of age and their powers begin to manifest themselves.
Wendy resists Finn although she is attracted to the handsome, secretive tracker. It takes an attempted kidnapping by rival trolls for Wendy to leave her adopted family behind and travel to her real home. I don't want to give too much of the story away, so the rest of the book deals with her real parents and how she adjusts to her powers and the knowledge that her life has been a lie up until now.
Torn (Goodreads, Amazon – Paperback, Kindle)
Description from Goodreads:
Torn the second installment of the Trylle Trilogy…
Wendy thought she finally understood who she was and what she wanted, but everything changes when the rival Vittra come after her.
She's caught between two worlds, torn between love and duty, and she must decide what life she is meant to lead.
My Thoughts:
When I was 30% of the way through Switched, I knew I had to read the second book right away. I bought the Kindle edition for $2.99 and devoured this book in one day.
Wendy is struggling with many things in this book. She's in love with someone who can't publicly love her back, she has a larger duty to the troll community looming over her, she learns who her father is and that she must choose which parent her loyalty belongs to. Her powers are growing stronger by the day and she must practice to control them, which is not an easy task.
I give these books a 4 out of 5 overall. The story is very original and the writing draws you in from the start. One thing that bothered me was that Wendy's attraction to Finn was almost instantaneous in the first book. I think the author could have given more attention to showing how their relationship developed, instead of it being a "Hey I just met you, but I think you're hot" and an all-in type of thing. Since these books are self published, there were a few typos with the first book. But the second installment had many more typos than the first. The story telling and emotions ring true, so I could overlook these issues. I can't wait until the final book in this trilogy, Ascend, comes out on January 15, 2011.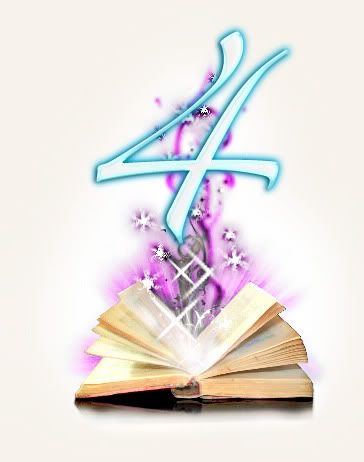 The following two tabs change content below.
Related Posts