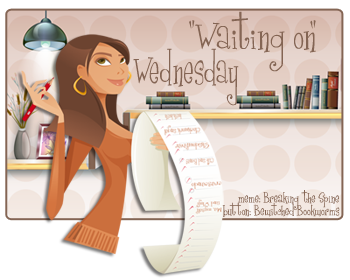 "Waiting on" Wednesday is hosted weekly by
Jill at Breaking the Spine
.

Goodreads description for Thirteen Little Blue Envelopes:
When Ginny receives thirteen little blue envelopes and instructions to buy a plane ticket to London, she knows something exciting is going to happen. What Ginny doesn't know is that she will have the adventure of her life and it will change her in more ways than one. Life and love are waiting for her across the Atlantic, and the thirteen little blue envelopes are the key to finding them in this funny, romantic, heartbreaking novel.
I read Thirteen Little Blue Envelopes in 2007 after I saw it on the bargain book rack at my local Barnes and Noble. The cover caught my eye and the back cover description sounded unique and fun, so I picked it up.
The main character's aunt gets a brain tumor and a package is delivered to Ginny after her death. The package includes a plane ticket to London, a list of rules, and thirteen little blue envelopes that Ginny can only open one by one as she travels across Europe. Each envelope contains a clue for the next part of her journey. Ginny doesn't know where she will go next or who she will meet, but her aunt has it all planned out. The trip doesn't go as smoothly as it could, but the bumps along the way make Ginny learn more about her deceased aunt and why Aunt Peg moved to London a few years previously. But Ginny also learns a lot about herself and what she wants out of life.
I plan on rereading Thirteen Little Blue Envelopes and reviewing it here on the Bewitched Bookworms closer to the release date of The Thirteenth Little Blue Envelope. The first book is definitely a five star book and I have high hopes for the sequel. I look forward to catching up with Ginny and the people she met along the way, especially the steamy Keith.
As a side note, Maureen Johnson is hilarious. Her twitter feed is full of surprises and strangeness every day. She is the first author I would recommend for everyone to follow if you're on twitter. Her books are full of the same slightly twisted humor and vivid settings.

The following two tabs change content below.
Related Posts