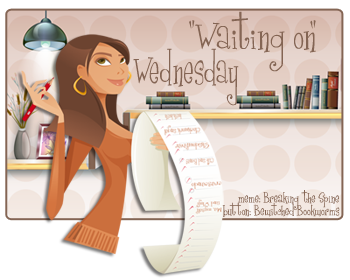 "Waiting on" Wednesday is hosted weekly by
Jill at Breaking the Spine
.
I can't wait to get my hands (or vitual hands) on two books. First up is Ascend by indie author Amanda Hocking.
(Review of first and second books of this trilogy here)
This is the third and final installment of the Trylle Trilogy, featuring trolls (And no, they don't have pink Don King hair or are all stumpy).I read the first two books, Switched and Torn, over my Christmas vacation on my Kindle. Amanda Hocking is the self published author of the My Blood Approves series, Hollowland, and the Trylle Trilogy. She is such a great storyteller that I was sucked in immediately. And I bought all of her available books in Kindle format from Amazon. Plus, they are so cheap I was only out about ten bucks, so I figured what the heck? It's only ten bucks. I'm so glad this book is coming out on January 15, 2011 because I can't wait to find out if the future queen Wendy gets with smoking hot Finn in the end or not.
After reading Love Me To Death (my review here) for
Allison Brennan's TLC Blog tour stop on this blog a few days ago, I'm so glad I only have to wait until February 22, 2011 for book #2 of this series, entitled Kiss Me, Kill Me.
I preordered this to see what's in store for Lucy Kincaid and Sean Rogan.
Don't forget, you have until midnight central standard time on January 17, 2011 to read Allison's guest post and comment for a chance to win a copy of Love Me To Death.
What books are you dying to get your hands on?

The following two tabs change content below.
Related Posts