Love Me To Death (Lucy Kincaid Series Book #1) (Goodreads, Amazon (trade paperback, kindle)
Allison Brennan (Webpage, Facebook, Twitter)
Published: December 28, 2010 by Ballantine Books, 480 pages

Book Description (from Goodreads):
Six years ago, Lucy Kincaid was attacked and nearly killed by an online predator. She survived. Her attacker did not. Now Lucy's goal is to join the FBI and fight cyber-crime, but in the meantime, she's volunteering with a victim's rights group, surfing the Web undercover to lure sex offenders into the hands of the law. But when the predators she hunts start turning up as murder victims, the FBI takes a whole new interest in Lucy.

With her future and possibly even her freedom suddenly in jeopardy, Lucy discovers she's a pawn in someone's twisted plot to mete out vigilante justice. She joins forces with security expert and daredevil Sean Rogan, and together they track their elusive quarry from anonymous online chat rooms onto the mean streets of Washington, D.C. But someone else is shadowing them: A merciless stalker has his savage eye on Lucy. The only way for her to escape his brutality may be another fight to the death.
My Thoughts:
Author Allison Brennan brings Lucy Kincaid, a minor character from one of her previous books, front and center in her own series of books. Right from the beginning of the book, it was fast paced and action packed. Most books start with the heroine firmly in place with their career. The author has Lucy in limbo, waiting to be hired by the FBI so she can begin the rest of her adult life.
Lucy is a rape survivor and she has refused to let that experience hold her back. If anything, that experience has made her more determined and focused on what she wants out of her life career wise. She interns at the county morgue and volunteers at Women and Children First, a non-profit agency that tries to lure predators online To Catch a Predator style. Lucy's job is to portray herself as the criminals' ideal target and arrange a meeting where the perpetrator can be arrested and sent back to jail for violating their parole.
But the men Lucy lures start to die one by one. She joins forces with her brother's business partner, Sean Rogan, to figure out who is dealing out vigilante justice to the evil people that Lucy tries to flush out of hiding. To make it even more complicated, Lucy has a stalker that has been watching her.
I didn't figure out who the bad guys were in this book until it was revealed towards the end. I really love when I'm surprised by an author. Red herrings abound in this book, but the subtle clues spread throughout the book don't tip the author's hand in an obvious manner. This was a page turner, full throttle thriller with some romance thrown in. When Lucy and Sean finally get together, you can practically feel the steam coming off of the pages.
My only complaint is Sean Rogan's name. I'm sure Allison Brennan came up with his name before Seth Rogen became popular for his comedies, but I kept reading Sean's name as Seth whenever his last name was used. The cast of characters was somewhat large, with the large Kincaid and Rogan families popping in and out. Enough backstory was given for each character so you knew what has happened with them in the past and you weren't lost by not reading the other books.
I give this book a five out of five. One of the best books that I've read in the romantic thriller genre and I can't wait for book 2 in this series. The next book, Kiss Me, Kill Me, comes out on February 22, 2011. Now I'm going back to amazon to order the author's other series. I'm hooked!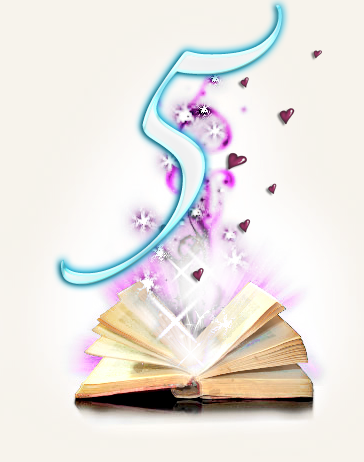 A copy of this book was provided by the publisher and TLC Blog Tours. My review was in no way affected by the complimentary nature of the book.

TLC Book Tours and the publisher have generously offered to give away a copy of Love Me To Death. The contest is open to US/Canada residents only (no P.O. boxes). Just comment on the author's guest post One lucky winner will be picked at random. The contest closes at 11:59 pm CST on January 17, 2011. I really enjoyed this books and I know you will too.
A big thank you to TLC Book Tours for letting the Bewitched Bookworms take a part in Allison Brennan's blog tour for the release of Love Me To Death.

The following two tabs change content below.
Related Posts