Hey Guys,
tomorrow the time has arrived that the Google Reader is finally shutting down. So you should now connect your subscritions with Feedly or Bloglovin!
Feedly
I absolutely love Feedly and have been using it ever since the shut down of Google Reader has been announces.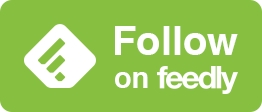 Here is a site where you can get the Feedly Button for your Blog.  The Transition is super easy , but here is a tutorial how to do this, seriously you don't need it, but just in case:)
BlogLovin
The other very popular Alternative is BlogLovin and here is a Tutorial what to do. If you click the Button below you will follow the Bookworms via BlogLovin
Personally, I prefer Feedly as BlogLovin had some serious problems with feed from some Blogs. The Bookworms have been constantly been down for weeks and then suddenly Feed reappeared again. The same happened to Ashley from NoseGraze and I'm sure to many others too. I hope that by now they have taken care of this issues..
So, thank you so much for staying in touch with the Bookworms! We appreciate every one of our subscribers!
Much much love,
The following two tabs change content below.
Related Posts