Welcome back to our Friday Feature!
It's been a while we did it due to the holidays and well, me being away ..in holidays and before…
My Friday Love is a weekly meme, where we want to share what we loved during this past week. This can be blog posts you found at other blogs, or a new book you discovered or a book you read and want to gush about, or anything else you'd like to share! 
Today, we ask to share some reviews you loved at other blogs! Find the review, leave a comment to say that you feature it and link back to it! Make a post and come here so that everyone can check your Friday love!!
My Friday Love is…
The Review from Cinder I found at " Kindle Fever" 
I really don't know where to start when writing this review. Cinder was captivating, mysterious, magical, romantic and yet quite… awful in some ways. (..)
Rebecca really sold me on this one. I was never eager to take it up, but reading her review makes me want to put it up! So, if you don't know Rebecca and her blog, then please visit her – she's awesome!

My Friday Love is…
A very emotional and touching Review of Mercy Lily at "The Book Cellar" 
Mercy Lily was an interesting read for me, it was one of those books that tells a really hard story, but also a story of growth and finding strength. It is a really touching story, and I am very curious to see more from Lisa Albert!
Erica wrote a really wonderful and touching Review here, so make sure to visit her and read this review!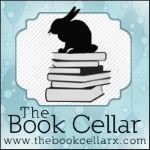 So those were my Friday loves! Let me know what you loved most during this past week! And if you want, join the meme by making a post and add your linky below! Note: this meme can be combined with other meme's *winks* 
Happy Friday and Much Love,
P.S.: Google Friend Connect will be discontinued for all non-Blogger blogs. We'd love to stay in touch with you, so it would be wonderful if you'd consider subscribing our Feed instead!
The following two tabs change content below.
Related Posts