by
Carrie Ryan
Published: March 22, 2011
Links:
Indiebound
(order from an Independent Bookstore near

YOU

!)
Amazon
(available as Kindle and Audiobook edition)
ARC provided by Random House
Synopsis from Goodreads
There are many things that Annah would like to forget: the look on her sister's face before Annah left her behind in the Forest of Hands and Teeth, her first glimpse of the Horde as they swarmed the Dark City, the sear of the barbed wire that would scar her for life. But most of all, Annah would like to forget the morning Elias left her for the Recruiters.
Annah's world stopped that day, and she's been waiting for Elias to come home ever since. Somehow, without him, her life doesn't feel much different than the dead that roam the wasted city around her. Until she meets Catcher, and everything feels alive again.
But Catcher has his own secrets. Dark, terrifying truths that link him to a past Annah has longed to forget, and to a future too deadly to consider. And now it's up to Annah: can she continue to live in a world covered in the blood of the living? Or is death the only escape from the Return's destruction?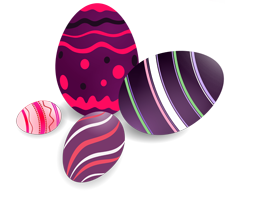 Pushy: Carrie Ryan doesn't let her characters live fluffy lives. In her first book, Mary has to fight oppression within her village and then horror without it. The following book brought us Gabry who goes out one night in hopes of a few stolen romantic moments with her crush, Catcher, and watches as her friends are attacked by zombies all around her. Now we meet Annah who is the most damaged of the heroines in this trilogy. Scarred both inside and out, she's been on her own for years in a world that doesn't make that easy for a girl. Still, she's found a way to survive, hardening herself to the misery around her and scraping her way through the endless days since her sole companion, Elias, left her to join the Recruiters. She's waited for him to come home for three years, waited beyond the reasonable expectation of hope. And when she finally decides to stop waiting and start living, she finds him again. Oh yeah, but that's when the horde of zombies is coming to destroy one of the last standing cities in the world.
I have often wondered if Ms. Ryan feels as sad as I do for her characters when she writes these books as I do when I read them. Not that the writing isn't good: it's fast-paced and action filled, with well turned phrases and pithy descriptions. It's just that the world she's constructed for her characters is so sad. It's such a hopeless place, a place where hope almost seems foolish and yet, again and again, we see it in her books: glimmers of hope, signs that despite the odds, despite the fact that her characters really might fail and die, that hope, and it's ability to keep a person human in the face of brutal inhumanity, is in and of itself it's own reward.
And this is why I loved this book. Once again, Ms. Ryan brought me into a cold, cruel world. A world where I shouldn't care about these people, because they shouldn't care about each other. And once again, she was able to dig deep into the human condition and show me something beautiful, not just in the world she created but as a reflection of the world we live in. And for that I thank her!
Cutie: Oh my dear Pushy, I completely agree with you! When I first picked up The Forest of Hands and Teeth I just felt flat out depressed and I wondered why I was even bothering reading the book. How could things turn out okay? How could anyone survive in such a cruel world? For Ms. Ryan has no beef when it comes to torturing her characters (be they secondary or main). She let's the story take the characters where they need to go, the plot twists and turns happening organically and unafraid of the outcome. And I'd have to say this simple fact was the main reason I adore this series so much. At no point did I feel it was manufactured or tailored for a specific outcome. It was real, in your face, heart wrenching, and yet… hopeful.
Annah's story is simply heart breaking. But one filled with hope, she is a survivor. She is not going to just lie down and die. And once she wakes up and realizes that she has something to live for, she fights back hard and fast to claim her freedom! I couldn't help but equate her fight for survival to current events that have been taking place in our own present day. I begrudgingly liked Mary for her determination to follow her dreams. I adored Gabry for her hopeful sweetness. But I was completely won over and humbled by Annah's determination and perseverance in the face of certain death.
Bottom Line
Pushy: Like the other two books in this series, I was in tenterhooks the entire time. Griping, well paced and populated with some fantastic characters, I loved every single word she wrote!
Cutie: One of the best series I've ever read. Simply wonderful.
We give it 5 out of 5 books!
Now that The Forest of Hands and Teeth trilogy is done, one wonders what we can expect next from Carrie Ryan (and if it will be set in such a harsh dystopian world). Rest assured she has written her next novel, and although it's not part of The Forest of Hands and Teeth world that's pretty much all we know about it. She actually turned her next novel in at the beginning of February, and it will probably be some time before we learn more about it, but rest assured we'll be keeping our eyes open for news and be ready to share all with you guys as soon as we hear something.
Now go and get lost…in a book!
The following two tabs change content below.
Related Posts