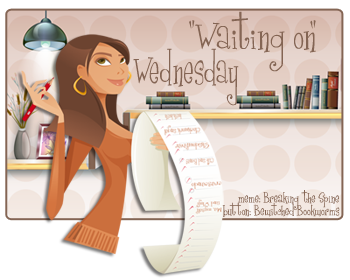 "Waiting on" Wednesday is hosted weekly by
Jill at Breaking the Spine
.
(Feel free to grab the Button just please cheesy with a cherry on top link back to us. Thanks!!)
Published February 15st 2011 by St. Martin's Press
Nothing's simple when you run with werewolves. Jess Gillmansen thinks she's seen it all but her eyes are about to be opened to even more danger and a reality far more paranormal than she's suspected. With Jess' realization that the Rusakovas' mother is still alive and imprisoned, the group's choices become harder and trust more important. Lines are drawn and relationships change as the broken Rusakova family struggles to reunite to free their mother – and those who Jess thought to be normal people show themselves to be much, much more.
Ha! I really liked the first book in this series : 13 to Life and while I had some issues with the
plot sometimes, overall I really enjoyed myself.
Even though this book is about
Werewolves and I'm rather a Vamp girl.
But…
Pietr is just hot
and truly deserves my full attention!
And, I love Alpha Men…
Oh yes I do …
(You can read my Review about 13 to life here.)
Ok, so what's in your Mailbox?!
Cheers my Dears!
The following two tabs change content below.
Related Posts