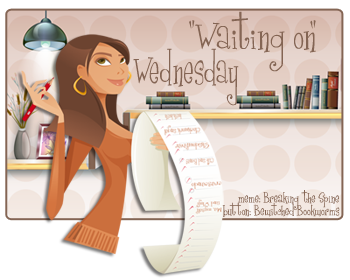 "Waiting on" Wednesday is hosted weekly by
Jill at Breaking the Spine
.
(Feel free to grab the Button just please cheesy with a cherry on top link back to us. Thanks!!)
The Demon Trapper's Daughter
Published February 1st 2011 by St. Martin's Press
Riley Blackthorne just needs a chance to prove herself – and that's exactly what the demons are counting on…
Seventeen-year-old Riley, the only daughter of legendary Demon Trapper, Paul Blackthorne, has always dreamed of following in her father's footsteps. The good news is, with human society seriously disrupted by economic upheaval and Lucifer increasing the number of demons in all major cities, Atlanta's local Trappers' Guild needs all the help they can get – even from a girl. When she's not keeping up with her homework or trying to manage her growing crush on fellow apprentice, Simon, Riley's out saving distressed citizens from foul-mouthed little devils – Grade One Hellspawn only, of course, per the strict rules of the Guild. Life's about as normal as can be for the average demon-trapping teen.
But then a Grade Five Geo-Fiend crashes Riley's routine assignment at a library, jeopardizing her life and her chosen livelihood. And, as if that wasn't bad enough, sudden tragedy strikes the Trappers' Guild, spinning Riley down a more dangerous path than she ever could have imagined. As her whole world crashes down around her, who can Riley trust with her heart – and her life?
This Book had it's Birthday yesterday!
Wohoo!! by the by…
This book sounds like everything I like in a good story and I have the ARC sitting on my shelf to be read. (I was heavily distracted by Shadowfever the last two weeks… *shrugs*. Barrons kept me buys and didn't let go of me.)
Anyhow, I love the cover and the premise and I can't wait to finally start reading it!
Ok, so what's in your Mailbox?!
Cheers my Dears!
The following two tabs change content below.
Related Posts