Holly Cathers is not the same person she was almost a year and a half ago. After discovering her connection to an ancient legacy of witches, Holly has accepted her destiny as a descendant of the House of Cahors. She is determined to end an intergenerational feud that has plagued her family for centuries.

Holly will have to overcome unworldly obstacles as she battles to protect her loved ones — including Jer, a member of the rival House of Deveraux and her one true love. A war of magical proportions is being waged, and Holly is at the center of it all.

Lives will be lost, and sacrifices will have to be made…
When we see Holly at the beginning of Legacy we see a hard girl. Battle hardened, burdened by the weight of protecting her coven in the face of unspeakable evil and basically abandoned by the Mother coven to face her biggest advesary, Michael Deveraux, on her own, at barely 20, Holly is a girl who has had to make tough choices and live with them. Yet all she longs for is her long lost love, Jer, who is currently being held by the Supreme Coven (read bad guys) on the island of Avalon. Burned beyond recognition from his encounter with the Black Fire in the first book of this series, Jer is healing but still not whole nor is Holly whole without him.
Also captive on the island of Avalon is Holly's cousin, Nicole. And while Holly's other cousin, and Nichole's twin, Amanda vehemently opposes Holly rescuing Jer, she whole-heartedly supports Holly in rescuing Nicole. So the coven travels to England, under the half-hearted help of the Mother Coven, who seem more interested in chastising Holly's methods than providing any real means of support. While in London, Holly learns that Jer is on Avalon as well and is torn between doing what her coven wants her to do and what her heart (and her ancestress, Isabeau) demand that she do.
No sooner is Holly reunited with Jer, though, than she is forced once again into battle, this time in the Nightmare Dreamtime, where her mother's best friend has been trapped since right before Holly moved to Seattle in the first book. Holly and Jeraud go into save her and succeed but end up losing much more to the Nightmare Dreamtime in the process.
In Spellbound, we find Holly, insane and possessed and Jer trapped in the Nightmare Dreamtime, their covens have fallen apart and the outlook for them all appears bleak. Move of Holly's coven are lost over the course of this book as they try to save their leaders. And while Amanda, the only sane member of the Cahor family left as Nicole is once again trapped on Avalon, is having a hard time leading the group, her father steps to the fore.
The previously milquetoast, Richard Anderson, comes out as a hidden Rambo in this book, providing the steel the Cathers coven needs to move forward. Also emerging in this book is the long lost cousin, Alex Caruthers, who is definitely not all he appears to be.
I loved these stories, again filled with fighting, thwarted love and magic galore. I was impressed by the change in Richard Anderson and was happy to see him claim his place in the motley crew of witches and warlocks around him. I loved the tension of the Nightmare Dreamtime and Holly as possessed and insane was fantastic. But these are not stand-alone books and you will be very lost if you don't start with Witch and work your way through the series. Still, they're so enjoyable, there's no reason not to.
Bottom Line
While not able to stand on their own, these books will definitely give lovers of the Wicked Series what they're looking for: more action, more magic and more of Holly and Jer!
I give them 4 out of 5 books!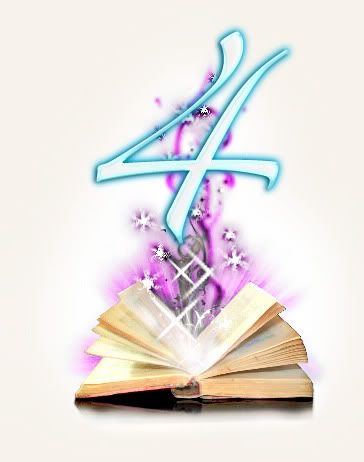 Again, Cassandra Morris delivered the goods with her ability to convey all the emotion in these books without going overboard. Again, I love her voice, at once so youthful and at the same time so mature, and her ability to morph it from the teenage Cathers-Andersons girls to the British assassin Eve to the evil Sir Moore is amazing.
I give the audio portion of this book a big 4 out of 5!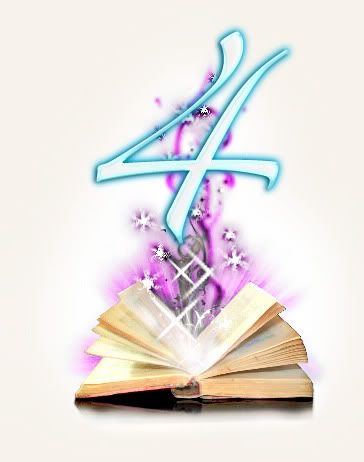 I have loved listening to these books and I have been fortunate enough to have all five of the books in these series downloaded on my iPod. So look for the review of the final book, Resurrection, this Sunday! Also, Nancy Holder and Debbie Viguié have a new series out, Crusade, that looks very interesting indeed:
And….of course, this book is one of our audiobook reviews, so I'll take this opportunity to remind you about our year-long challenge which started earlier this month: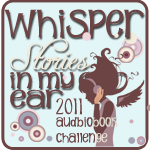 If you haven't signed up yet, you can do so here! All year long, we'll be doing reviews of audiobooks we listen to and hosting monthly give-aways for anyone who joins the challenge and posts their audiobook reviews in our Mr. Linky post (you can find January's post here). This month's give-away is your choice of one of three audiobooks:
So definitely check that out. Just click on the challenge icon above and you'll be taken to the post that gives you all the information you need.
Now go and get lost…in a book!
The following two tabs change content below.
Related Posts