by Amanda Hocking (Website, Goodreads, Amazon, Barnes and Noble)
Anticipated Publication Date: January 15, 2011
Kindle eARC provided by Amanda Hocking
When book two, Torn, in the Trylle Trilogy ended, future troll Queen Wendy was engaged to high ranking Markis, Tove, for an arranged marriage. Her mother Elora, the current Trylle Queen, was fading fast and had handed over some power to Wendy. With an understanding between the Trylle and the rival troll society, the Vittra, Wendy must come to grips with taking over the reins of a city bubbling with fear and threat of chaos while trying to chose between three men she holds dear.
But the Vittra, headed by her ruthless father Oren, begin to go after the changelings that are in human society with their host families. This starts off a book-long series of defensive moves by Wendy and her subjects.
Since this is book three of the Trylle Trilogy, I'm glad that I can say that most of the questions faithful readers have were answered. Wendy finally makes a choice in regards to who she will love and spend her life with. I won't spoil whether or not she picks Finn, her loyal tracker and first love, Tove, her fiancee that only feels a strong sense of loyalty and friendship towards Wendy, or Loki, a high ranking Markis for the Vittra who turns up at the Trylle palace asking for asylum. I was satisfied with Wendy's choice in a mate. She really did pick the one that made the most sense, but most of all she picked the one that she truly loved and trusted.
Best friend Willa's taboo relationship with Wendy's human host brother Matt continues to blossom throughout the book. Matt definitely changes Willa for the better. Rhys and Rhiannon were barely seen in this book, but the humans would have been no match going up against the super-strong Vittra so it makes sense to leave them behind. As the Queen gives in to declining health, Wendy gets to see a new side of Elora and actually grows closer to her mother. It's nice to see how their relationship evolves and why Elora was the stone cold ruler that she was.
You can't have a book like this without bloodshed. A few characters who needed killing definitely met their maker, and deservedly so. The clashes between the Vittra and the Trylle showed off the immense powers that both sides possess. Throughout the book, Wendy continues to put her people above her own happiness. While I'll admit this was maddening at times, it was essential to show how much Wendy has grown throughout the series. She comes into her own as a smart, reactive, and powerful leader for her people.
The author has written a believable character in Wendy. Her maturation is very clear over the course of the three books, from the closed off social outcast in the beginning of book one to the smart and empathic leader who would die for her people at the end of book three. Wendy's first love Finn, however, can't get out of his rut of trying to force her into leading the society by keeping a stern distance from her. The answer to whether or not Loki is a good guy or bad guy is revealed also.
I give this book a 5 out of 5. This was a pageturner and satisfying conclusion to this series. Most of the characters get their happily ever after. This is definitely a must read by an Indie author whose storytelling skills keep getting better and better.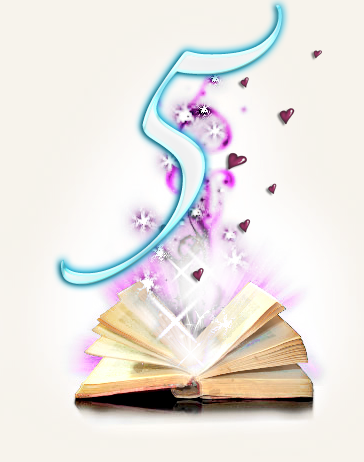 Thanks for the eARC, Amanda.

The following two tabs change content below.
Related Posts