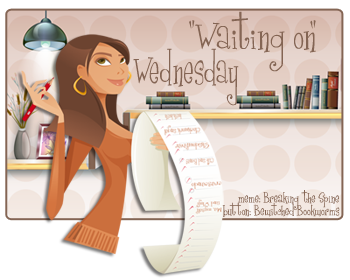 The Iron Queen
by Julia Kagawa
Release date: February 1st
Synposis from
goodreads
,
available for pre order at amazon
My name is Meaghan Chase.

I thought it was over.That my time with the fey, the impossible choices I had to make, the sacrifices of those I loved, was behind me. But a storm is approaching, an army of Iron fey that will drag me back, kicking and screaming. Drag me away from the banished prince who's sworn to stay by my side. Drag me into the core of a conflict so powerful, I'm not sure anyone can survive it.

This time, there will be no turning back
Do you know how extremely excited I am about this series?
Well, let me tell you..
A lot!
An awful lot!
I am in love with this world Julie Kagawa has created and the characters are wonderful.
Of course I reviewed The Iron King and The Iron Daughter and both were just amazing.
I can't wait for book 3 to see how this wonderful story will end.
Will Meghan and Ash have a happily ever after?
What's with Puck?
I want to see him happy too…
Oh and does find Grim a cute Kitty? *grin*
Those are some Team Buttons I made a few weeks ago,
just grab them if you like them.. 🙂
Exciting News:
When I was at the Book Fair a few weeks ago, the wonderful ladies at Harlequin told me that
there is a new book coming out from Julie Kagawa….
( I promised later not to reveal this secret so I kept my mouth closed,
for weeks! It was tough not sharing the excitement…)
And two days aga Julie finally revealed the Secret:
It's a
4th
( yes you read it right!!) book in the
Iron Fey Saga, it's called:
just for the record… I'm soo Team Ash…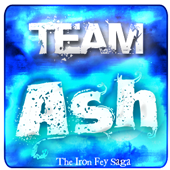 Do I need to tell you that I was literally jumping up and down in excitement????
*does a little fangirl squeee,
I am sooo freaking excited for this!
Thanks so much Julie for giving us more time with Ash and Megh!
Winner Announcement:
Fitting to the topic I'd love to thank every one of you who entered our Iron Fey giveaway.
It was absolutely amazing how
many entries we got!
I'm so glad to see how many people are apparently as excited about
this books as me.
I wish I could give you all the books…
But I choose 3 winners: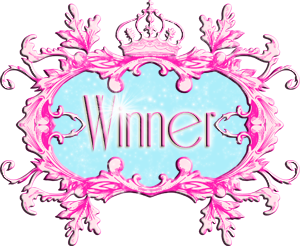 Niki Brandyberry


Precious
@ Fragrments of live


Laura Cristine
Congratulations!
I hope you'll all enjoy the books as much as I did!
The following two tabs change content below.
Related Posts