It's Friday and that which means are this close to have weekend! Let's celebrate with some Blog Love and Networking!
Each week there is a new question to answer, which is fun and also helps to get to know each other better, so here's this weeks question is from Christine @ All about YA books
If you find a book that looks interesting, but is part of a series, do you always
start with the first title?
But of course!!!I would never start with the second book, I always have to
read in order. Specially the first one is always the most important book – you need to
get to know the characters (fall in love with them..) and the world.
So nah, I would never ever skip the first book!
Parajunkee
is also running a Follow Friday meme that we love. This week she's featuring
Jackie @Insane Hussein
This week's question is
What is your usual monthly book budget?
around 100$, give or take…. some month
I spend more some month I spend much less
So please stop by both Parajunky's and Jackie's sites and see who else is out and about doing the book blog networking thing!
Finally, we'd love to take the opportunity to welcome all the new faces and the old ones too! *waves* Glad you are here and we hope you like it here at the Bewitched Bookworms.
To get an impression about us, this was what we were up to at the Bookworms last week:
The Bookworms finally decided participate in The Story Siren's 2010 Debut Author Challenge. Danny posted the intro post and cutie wrote an phenomenal post with 5 Mini Reviews (of course a cutie's corner post) – all from 2010 Debut authors!! Including: "You", "The Body Finder", "Shadow Hills", "The Ghost and the Goth" and "Amy and Roger's Epic Detour".
Saturday's Notable Quotable from cutie with a quote from Sylvia Path and it's directed to all those brave ones that participate in the NaNoWriMo!!
I reviewed "I Am Number Four" and I included some hot eye-candy for all of us girls and an awesome trailer you don't want to miss!
Heather wrote this week's Beautiful Discussion post. We discuss the first 4 Chapters and she also included her vision of Ethan and Lena – they are perfect!! Please join our discussion by answering this weeks question. (and… as a cheery on top you are entered in a giveaway!!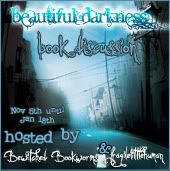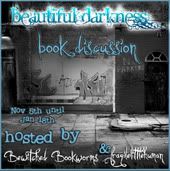 The following two tabs change content below.
Related Posts