13 to Life
by Shannon Delany
published June 2010
goodreads
,
Awesome cover!!!
Something strange is stalking the small town of Junction…

When junior Jess Gillmansen gets called out of class by Guidance, she can only presume it's for one of two reasons. Either they've finally figured out who wrote the scathing anti-jock editorial in the school newspaper or they're hosting yet another intervention for her about her mom. Although far from expecting it, she's relieved to discover Guidance just wants her to show a new student around—but he comes with issues of his own including a police escort.

The newest member of Junction High, Pietr Rusakova has secrets to hide–secrets that will bring big trouble to the small town of Junction—secrets including dramatic changes he's undergoing that will surely end his life early.
Werewolf love…
Honestly I'm not so much into werewolves, I'm more the Vampire girl. But a few things grabbed me about this book, first the cover, second I read some really good reviews on goodreads, so I simply picked it up.
New mysterious Boy
comes in Town and meets Girl
The beginning of the story is simple but totally works! There is this new boy that enrolls at Jess' school and she is supposed to show him around. Of course this boy is hotness and he has this serious bad boy attitude that always intrigues me! When they become closer and eventually fall in love with each other she realizes that he has some secrets, actually his whole family seems different.
The storyline was easy and had a nice flow. It was never boring and it kept me wanting to figure Pietr and his family out all the time!
Jess and Pietr
Of course I fall in love with Pietr – I mostly do with main characters. If I don't I won't like the book, as easy as that. But Pietr was so easy to love, he has all a good swoon worthy guy needs: hottness, bad boy attitude, supernatural strength and loveliness with Jess! It was easy to follow Jess' footsteps in the book and I liked her for most of the book….
Don't be too selfless!!!!
While I liked the characters Jess and Pietr I had some serious problems with their decisions, things that left me banging my head on the desk. Jess is trying to act selfless in favor for one of her best friends in a way that just doesn't seem real and Pietr plays along with it- which I also didn't get!! (I hope you appreciate my attempt to avoid all spoilers *giggles*).Pietr even goes so far in really playing with Jess' friend and this I found totally mean. I got their motivation, absolutely but still it bothered me a lot!
Biiiigggggg Showdown at the end!
The tension in the story builds up and up towards the end and we get a really fantastic and enthralling showdown at the end! Honestly, the end made up for my suffering in the middle part of the book!
Bottom Line
While I didn't love the book I liked it a lot. The mystery around the werewolves is absolutely unique and fascinating. After finishing I knew I will read the next one too, this books is a perfect first book that introduces the story, the mystic and the characters!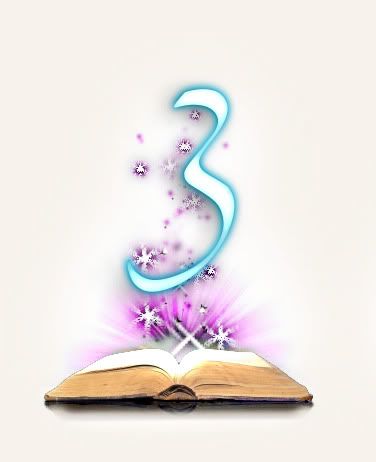 February 15 2011.
Oki my question for you:
Vampires or Werewolves?
*grins*
The following two tabs change content below.
Related Posts