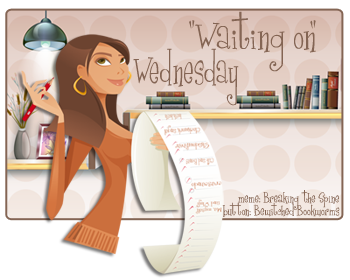 "Waiting on" Wednesday is hosted weekly by
Jill at Breaking the Spine
.
Last Book in the Vampire Academy series from
Richelle Maed
I still think they could have done better…
Here is the blurb from goodreads:
Murder. Love. Jealousy. And the ultimate sacrifice. Now, with Rose on trial for her life and Lissa first in line for the Royal Throne, nothing will ever be the same between them.
Well this is a short blurb, but it leaves me still wanting to read this book BADLY. I picked up the the books and read them all in a row a few month ago and I really really enjoyed them. I love Rose the kick-ass heroine and I enjoyed following her journey. Dimitri is an awesome character too, although I was pretty angry with him lately. The last book ended with such a cruel cliffhanger that I was mad at myself that I didn't wait to read this series until the last book came out. …..
I can't wait to finally read how this story ends!
So girls, which book are you dying to get your hands on?

Oh and you are of course welcome to grab and use our Button, just please cheesy link back to us 😉
The following two tabs change content below.
Related Posts