Whisper
by Phoebe Kitanidis
I'd love a cup of coffee. I wish she knew how pretty she was. I wish I could drop this kid in the dryer sometimes. I just want her to be happy. I hope she didn't find out what Ben said about her. I wish I knew how many calories were in a bite of muffin…

Joy is used to hearing Whispers. She's used to walking down the street and instantly knowing people's deepest, darkest desires. She uses this talent for good, to make people happy and give them what they want. But for her older sister, Jessica, the family gift is a curse, and she uses it to make people's lives—especially Joy's—miserable. Still, when Joy Hears a frightening whisper from Jessica's own mind, she knows she has to save her sister, even if it means deserting her friends, stealing a car and running away with a boy she barely knows—a boy who may have a dark secret of his own.
I'm not sure how I came across this book, but I know I found it clicking around on Goodreads. And yes, YES! I know! I picked it because I liked the cover. It's funny because that always seems to get me…so superficial, but it's True! I also picked up Glimmerglass, but that's another review for another time…. (pssst. I really just like to review books I like, so when we run outta stuff to talk about, I'll let you know.)
Anyway…things I loved about this story. Number one, a teen who talked like a teen! Number two, this psychic whispering was believable! Number three, I am amazed with how complex it was to write a story with different kinds of dialogue. You have the actual conversations, the inner conversation of Joy in her POV as well as the whispers she hears or her sister or mom hear. They are able to hear each other's whispers and also respond to them out loud.
And I felt for Joy, her problems, discovering her gift wasn't like she thought it was. Her fear of losing it to the fear of discovering she might be more like her sister than she thought. Once she starts realizing what this gift means, as well as the story behind the boy who is accompanying her, the action of the story really moves it forward! I had no idea this was the beginning of a series, so I am excited to see how the author will move forward with the characters.
I'm sorry to say there is no hot romance in here, but the feelings of crushes and mysterious boys still shine through. And as old fashioned as it sounds, I kinda like the idea of someone falling in friends with someone before it gets heavy (which it might!)
All in all, I started it around 9pm and finished around midnight – it was a great read!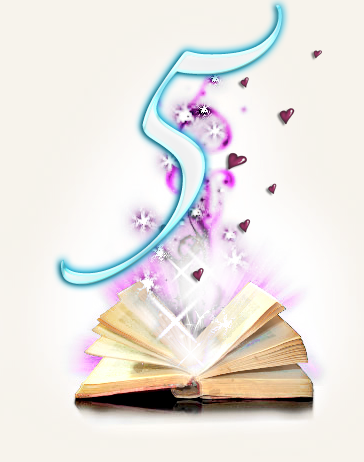 The following two tabs change content below.
Related Posts