The headline sounds amazing, right?
(and this is like an epic long post title….but I didn't get it any shorter…)
HP Mallory is the author of two new Urban Fantasy series: "The Jolie Wilkins" series (Fire Burn and Cauldron Bubble is the first book) and the "How to Kill a Warlock series". Pushy and me reviewed both books and they are definitely super fun to read!
Now, HP Mallory is hosting a contest I've never seen before and it's simply an incredible cool idea!
She is giving away *hold your breath*
a place in her books,
meaning you can become a character in the Jolie Wilkins series!!!
She already knows which character this will be and without giving away too much, this character is:
integral to the storyline
mentioned in Fire Burn and Cauldron Bubble
will play a part in all future books in the Jolie Wilkins serie
The winner will get:
A written part in Toil and Trouble and future Jolie Wilkins books
The ability to read Toil and Trouble before it's released to the public
Added to the Acknowledgments page of Toil and Trouble
Interviewed on my blog
A signed (with dedication) paperback copy of Toil and Trouble
A signed paperback copy of Fire Burn and Cauldron Bubble and To Kill A Warlock
Honestly, I'm already jealous whoever will win this -if it's not me…
So, head over to her Blog and just enter this incredible giveaway – the contest is open until October 30th, so you still have plenty of time to enter!
And now onto our last giveaway we hosted along with HP Mallory's Interview and thanks so much to all of you who entered! Annnd the Wiinnnerrssss are…: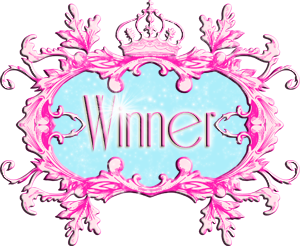 and
congrats Girls!
now, what are you waiting for… go and enter 😉
The following two tabs change content below.
Related Posts